"Erotic and tender and heartbreaking and hopeful and, lest we forget, hot."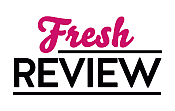 Reviewed by Maria Munoz
Posted December 4, 2011

Romance LGBTQ | Romance Erotica Sensual
PULLED LONG continues the story of the family-owned Long Shot coffee shop and the neighboring Mavericks, a members-only sex club. Ian Long knows his sisters have frequented Mavericks, but he's been too busy running the coffee shop. Plus he's single and can't stomach the thought of going alone. He had his eye on the flirtatious Blue Eyes until Ian discovered Blue Eyes had an ex-wife. Ian didn't want to be any man's sexual experiment so he focused on work and let it go; that is, until Blue Eyes (aka Jeff) turns up outside the coffee shop in the middle of the night. Things get hot and heavy pretty quickly and what was once a harmless flirtation looks like it might become a relationship. Is Ian just setting himself up for a broken heart?
I've started gauging how much I enjoy a story by how soon I download the other books in the series. I had the first 2 Long Shot novellas on my Nook within 5 minutes of turning the last page. I wanted to know how/if the relationship between Jeff and Ian is set up in earlier books. PULLED LONG was erotic and tender and heartbreaking and hopeful and, lest we forget, hot. The relationship between Ian and Jeff was genuine and complex. Ian's relationship with his father and his meddling yet loving sisters added richness to the story. Though short in length, PULLED LONG is a more than satisfying story.
SUMMARY
For months, coffee shop owner Ian Long has fantasized about a customer he knows only as "Blue Eyes." Until he learns Blue Eyes is in the midst of a divorce—the last thing Ian wants is to be the rebound experiment of a straight guy. Giving in to lust, he invites the man into the cafe after hours and they indulge in a little exhibitionist play, but Ian is unwilling to get involved.
But when he's forced to see Jeff again to return his briefcase, Ian finally agrees to go out on a date. Dinner quickly becomes an erotic encounter in a special room at the sex club Mavericks, and Ian realizes Jeff satisfies desires he didn't even know he had. The more he gets to know Jeff as a person, the harder it is to resist falling for him.
Jeff makes it clear he's interested in more than just sex. He wants to go public with their relationship in more ways than one. But can Ian open his heart, when he fears it will be broken?
---
What do you think about this review?
Comments
2 comments posted.
Re: Erotic and tender and heartbreaking and hopeful and, lest we forget, hot.

You said you downloaded the others but can/should this be read
as a stand alone?
(Donna Antonio 2:37pm December 4, 2011)
Yes, it can absolutely be read as a stand alone story. I just liked all the characters so much I wanted to read more about them.
(Maria Munoz 4:05pm December 4, 2011)
Registered users may leave comments.
Log in or register now!