"An Amish story of challenges and love stitched together with an intriguing and inspiring storyline!"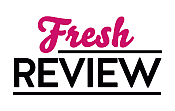 Reviewed by Audrey Lawrence
Posted November 29, 2011

Laughing and filled with the joy of a long friendship since childhood, three friends, Amelia Beiler, Emma Stolzfus and Carrie Miller, all treasure their quilting frolic time together on Tuesday afternoons. It is a bright light in their hard working daily lives in Whinburg, a small community in Lancaster County, Pennsylvania. Deciding they had enough light and dark squares, the women chose to make a Crosses and Losses quilting pattern, signifying the hope of the cross rising over the challenges people have to handle in their everyday lives. Unknown to Emma is that the quilt is intended to be a wedding gift for her when she gets married; however, that fact might not help her feeling any less saddened by the Bishop calling her the senior single in the community. Now, close to thirty, she is almost ready to give up her dream of having a happy marriage and a family.
While they all laugh and tease each other with good cheer, the other women also have their own tribulations. The lovely Carrie has a husband, but he has to work away a lot and they are as poor as mice. But, that doesn't bother Carrie as much as not being able to have a baby. It does not help with her mother-in-law constantly interfering with the issue. What is she to do?
While blessed with two lovable and healthy sons, Amelia's beloved husband had been killed in an accident and now she struggles to keep up his business of pallet making as well keeping her own household organized. She has a secret worry on top of it all. Something is wrong with her hands and she does not know what it is. She seems to be losing strength unexpectedly. After turning to her mother for guidance, she ends up seeing a doctor where she is shocked to discover she has Multiple Sclerosis. How can she raise her boys with that? What can they live on? Caught between her own and her family needs and that of her beloved community, she caught in a dilemma. Making the wrong choice will be very costly. Can she risk losing her life or her community? Will her darkness ever turn to light again?
It is hard to believe that Adina Senft is a relatively new writer as she has so masterfully stitched together a very intriguing and inspirational storyline and brilliant interplay between characters that makes this book very difficult to put down. Senft just pulls you right into the hearts of these three women. The emotion as they juggle their chores, feelings, dilemmas is magnified as they place their faith in God to steer them on their path. With just the right amount of detail, each scene is so vividly and perfectly described. You definitely won't forget the scene where Amelia accidentally drops a dish of ruby red beets and sprays Eli Fischer! While a wonderful read on its own, THE WOUNDED HEART is the lead story in The Amish Quilt trilogy and comes complete with quilting pattern and reading group guide. I now can't wait to find out what happens to Emma! Enjoy!
SUMMARY
When a business offer turns into something more personal, Amelia is torn between what logic tells her is right, and the desire of her heart.
A widow with two small children, Amelia Beiler is struggling to make ends meet. She is running her late husband's business, but it's not what she was raised to do, which is run a home. When she gets an offer for the business from Eli Fischer, she's only too relieved to consider it-especially when it looks like Eli's interest might include more than just the shop. But when she begins to experience strange physical symptoms and is diagnosed with multiple sclerosis, it's difficult not to question God's will. If she pursues the treatment she believes in, she risks going under the bann. But how can she allow Eli to court her when she can't promise him a future?
Includes instructions to make the quilt block featured in the novel.
---
What do you think about this review?
Comments
No comments posted.

Registered users may leave comments.
Log in or register now!