"A story of loving yourself as well as another"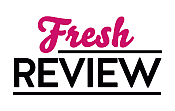 Reviewed by Sandi Shilhanek
Posted November 22, 2011

Bad Boys Do is the second installment of Victoria Dahl's Donovan Brothers trilogy. When I first discovered Ms. Dahl's contemporary romances I have to admit to not being too impressed. Then I read Crazy For Love and my mindset began to change. With the Donovan Brothers trilogy I have been completely converted and now I'm a big fan! We were first introduced to Jamie in Good Girls Don't, and at the time we were led to believe that he lived life on his charm and good looks, but as we find out in Bad Boys Don't there's quite a bit more to Jamie than what he projects as a general rule.
We already know that Eric holds Jamie responsible for blowing a deal to expand the brewery, but what we learn in Bad Boys Do is that while Eric's idea for expansion didn't work, Jamie has his own ideas on business growth. We also learn that Jamie has a serious side, and will do what it takes to make his idea a success including taking a business class. It is in the class where he again meets the uptight Olivia Bishop. Their previous encounter was at the brewery where Olivia was attempting to leave her broken marriage behind, and learn to embrace the fun side of life. It's not until she and Jamie strike a deal that both their dreams begin to become reality.
However as is often the case reality doesn't come without a bump or two in the road, and with Jamie and Olivia there are several bumps to overcome as neither is entirely secure with who they are and what potential they have.
As I turned the last page in BAD BOYS DON'T I was thrilled to see that Jamie and Olivia are working towards not only falling in love with each other, but loving themselves as well. In my opinion a totally satisfying ending, and one that offers good closure to those readers who are not going to be continuing on to find out what happens with the expansion, and to read about Eric, and whomever his heroine turns out to be.
SUMMARY
Just how good can a bad boy be?
Olivia Bishop is no fun. That's what her ex-husband said. And that's what her smart bob and glasses imply. So with her trademark determination, Olivia sets out to remake her life. She's going to spend time with her girlfriends and not throw it all away for some man. But when an outing with her book club leads her to a brewery taproom, the dark-haired beauty realizes that trouble—in the form of sexy Jamie Donovan—may be too tempting to avoid.
Jamie Donovan doesn't mean to be bad. Sure, the wild streak in his wicked green eyes has lured the ladies before. Now it's time to grow up. He's even ready for a serious romance. But how can that be when Olivia, the only right woman he has ever met, already has him pegged as wrong?
---
What do you think about this review?
Comments
No comments posted.

Registered users may leave comments.
Log in or register now!