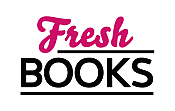 Best reads for September
"Will love bloom while it is being stalked in the moonlight?"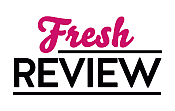 Reviewed by Kathyrn Little
Posted November 18, 2011

Kaitlyn is the daughter of the couple of the first book in this series, Bound by Night. She can be a little naive, maybe even impulsive, but she is a fun character to read about. When Kaitlyn meets Zack, there are instant sparks; however, their relationship is unlikely to be smooth. Zack is an "Other" aka as a made vampire, making a relationship between the two of them forbidden. Nadiya, whose son was murdered by Kaitlyn's family, wants revenge and will stop at nothing to get it. Can Kaitlyn and Zack work together to survive?
Kaitlyn is half-vampire and half-human. She is a great main character,very easy to connect to and like. Of course, not everything is perfect in her world - there is an evil character stalking her, threatening her. Zack is the hero of this romance novel. Handsome and wild, this vampire can't get enough of Kaitlyn. Their chemistry is instantaneous and obvious throughout the book, the reader will love watching their relationship develop. The antagonist, although disliked, helps the book move along at a rapid pace.
BOUND BY BLOOD is a fast-paced, exciting read. The ending is satisfying, the love scenes are believable, and the characters are spontaneous. Any fans of Christine Feehan here? This book is perfect for any reader who enjoys her novels.
SUMMARY
Zack Ravenscroft loves women - all women - and they love him. The irresistibly seductive owner of the hottest casino in Nevada, Zack has tasted every wicked pleasure Sin City can offer. But never in his 600 years as a vampire has he seen a morsel as delectable as Kaitlyn Sherrad, the mysterious young newcomer in town. Zack knows nothing about her - except that he craves her. Kaitlyn is half vampire, half human - and all woman. As the cherished daughter of the Carpathian Coven's master, she has been given every luxury a girl could desire. Now her only need is for a prince. But though she's ready to gamble her heart on Zack, a powerful enemy stalks their every move...watches their every kiss...and waits to destroy their undying love.
---
What do you think about this review?
Comments
No comments posted.

Registered users may leave comments.
Log in or register now!