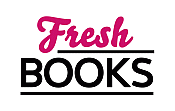 December's Must-Reads: Top Books to Close Out the Year with a Bang
"Fast-paced and exciting...hard to put down."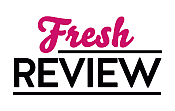 Reviewed by Kathyrn Little
Posted November 13, 2011

Limos, the main character of this novel, is far from the everyday heroine. She is promised to the Devil and the Devil certainly wants her badly. This is bad news for Arik, who has taken a sudden and deep interest in Limos. When he steals a kiss and lands in the literal Hell, he has to endure torture endlessly. When he is finally freed, he realizes that the torture never really ended. He must decide whether to risk the world or accept the love between Limos and himself-provided she's willing.
Limos is a fun character. She is certainly no shy, timid heroine. She is brave, clever, and desirable. It is hard not to like her. Arik is a surprisingly kind hero, he might strike the reader as far more gentle than the typical hero in Ione's novels. Arik's compassion and kindness will earn him a place in the reader's heart. The secondary characters, particularly the Devil, are very interesting and integral to the story-though the book does mainly focus on Limos and Arik.
The events are fast-paced and exciting. The book is hard to put down and the reader will likely finish the book in a matter of days.
SUMMARY
The signs are everywhere...disastrous world events. Evil rising up, unleashed upon the innocent. The prophecies were there...but no one listened. Until now. The time has come for those who can either usher in Doomsday...or prevent it. They are here. They ride. The Four Horsemen of the Apocalypse.
Arik Wagner, a soldier with the U.S. Army's paranormal unit, the R-XR, kissed a girl and liked it. And then he went to hell as punishment. Where he's spent weeks being tortured...and plotting revenge.
Limos, Horsewoman of the Apocalypse, isn't your average girl. She's immortal, dangerous, and her fiancé is Satan himself. In a moment of weakness, she gave in to her desire and kissed Arik, triggering her fiancé's wrath - and his claim on her. In order to save Arik, and the world, Limos must make a dangerous pact with her recently turned evil brother, Pestilence. A deal that might just cost her her soul...and her heart.
---
What do you think about this review?
Comments
No comments posted.

Registered users may leave comments.
Log in or register now!