"A fantasy getaway full of wishes and breathtaking sex ."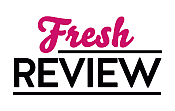 Reviewed by Kay Quintin
Posted October 29, 2011

Heiress Samantha Blaine is laying her father to rest with a Middle Eastern themed party, complete with tents exotic scarves and costumes, per her father's wish. Everything goes according to plan until Sam overhears her soon-to-be fiancée declaring the real reason for marrying her to the man he is in debt to. Taking control of Sam's inheritance of a custom car manufacturing company will give him free rein to all her money and power. Sam means nothing to him.
Completely devastated that no one loves her for herself but only for her money, Sam flees and opens the note left from her father. Receiving the combination to his safe opens a world of fantasy, talking animals, and a seriously macho half naked man. Rubbing the lantern brings forth Kal, her personal Genie granting her every wish. Kal, on the other hand, is serving his 1001 master and also the last master to fulfill his task of ridding himself of the gold bracelets that bind him to "The Djinni Service." Bouncing to other worldly places with the granting of her wishes, Sam is totally amazed at the little characters she encounters. She is also amazed at the sexual pull she feels for her personal genie. Sam finds herself disbelieving fire breathing dragons to becoming involved in rescuing a baby dragon. She erroneously believes her wild and erotic sex with Kal is only the means to the end in his release from his gold shackles and not that he truly has fallen for her. Hurt and alone in the world, Sam returns the lantern and amulet to release Kal. Now he must find a way of convincing Sam all he wants is her and chooses to become a mortal to prove it.
This quirky enthralling journey through space on flying carpets and adorable little talking creatures is wrapped with all the fantasy you can imagine. It's all you can do to keep the pace with all the funny yet moving events in the lives of the otherworldly. Judi Fennell has written another exceptional and adorable story of wishes and magic to color the reader's world. Visiting her fantasy world takes you away for nothing but pure pleasure. I can't praise her writing more. I will look forward to everything she writes in the future. Don't miss this one!
SUMMARY
Be careful what you wish for...
Samantha Blaine is about to make a fateful discovery. A tall, dark, handsome, oh my gosh kind of fateful discovery... Kal is very pleased to meet his attractive new master-especially since he intends to seduce her into granting him freedom. But when seriously dark magic spells trouble for both of them, Kal can't help himself from falling for the woman who holds his fate in her hands...
Warmly acclaimed by readers and critics alike, Judi Fennell brings to life a fabulous world of magic and mayhem where wishes come true in the most unexpected ways!
---
What do you think about this review?
Comments
1 comment posted.
Re: A fantasy getaway full of wishes and breathtaking sex .

I just got this book and can hardly wait to read it! I LOVE Judi's books! They're always full of action, laughter, and a wonderful romance!
(Kat Sheridan 5:34pm October 29, 2011)
Registered users may leave comments.
Log in or register now!