"There are childhood secrets, and then there are childhood secrets that change lives."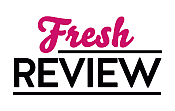 Reviewed by Lynn Cunningham
Posted October 21, 2011

The summer of 1979 was quite a time for 5 childhood friends in Maryland: Gwen, Mickey, Tim, Sean and Gordon (called Go-Go because of his hyper nature). For that one summer, they all bonded and explored the woods surrounding their suburban town. It was a summer of playing, discovery, and coming of age.
It was also during that summer that Gwen went from chubby to beautiful and became Sean's girlfriend for a time. All of them also met an old man that lived in a ramshackle cabin deep in the woods that they named Chicken George because he had chickens in his yard and he told them his name was George. He became sort of a project to them that summer as they brought him such things as canned goods and whatever else they could snag from their parents' homes without it being missed. Chicken George was an enigma to them and would also end up profoundly affecting the rest of their lives.
Now, in present day, the 5 friends have drifted apart. Gwen is on her second marriage to a celebrated heart surgeon and has a 5-year-old adopted daughter. Sean is married and lives in Florida. Tim is also married to the love of his life with 3 daughters that confound him every day. Mickey is now McKey and a flight attendant. Go-Go is a struggling alcoholic also on his second marriage. His current wife has just thrown him out and he's back living at home with his mother. None of them, with the exception of Tim, seems to be very happy in their lives.
Gwen's father takes a tumble on his steep steps and breaks his hip. It gives her the excuse to become separated from her husband as she makes arrangements to go back and forth between her own home and her father's. Just as this happens, another of the friends is killed in a rather odd accident. Was it suicide or simply loss of control?
The story explores that long ago summer of 1979 and events that went spiraling out of control. Told in both the past and the present, the reader gets versions of events from both adults at the time, and the now adult kids. As it turns out, a couple of terrible things happened that summer and everyone was keeping their own secrets about these events. Even though they happened so many years ago, they have had a direct impact on how everyone else's lives have turned out. Most importantly, these events may have indirectly caused the death of one of the group.
Laura Lippman is the author of the wildly popular Tess Monaghan books and has written quite a captivating story in this standalone novel. If you're familiar with her other books, you'll find many familiar places and even some characters in THE MOST DANGEROUS THING. While not being a scary book, it does have its own pull and suspense. You simply have to know what happens next and how it all ends. Take some time to sit down and enjoy this book. It will stay with you long after you've finished that last page.
SUMMARY
Some secrets can't be kept…
Years ago, they were all the best of friends. But as time passed and circumstances changed, they grew apart, became adults with families of their own, and began to forget about the past—and the terrible lie they all shared. But now Gordon, the youngest and wildest of the five, has died and the others are thrown together for the first time in years.
And then the revelations start.
Could their long-ago lie be the reason for their troubles today? Is it more dangerous to admit to what they've done or is it the strain of keeping the secret that is beginning to wear on them and everyone close to them? Each one of these old friends has to wonder if their secret has been discovered—and if someone within the circle is out to destroy them.
---
What do you think about this review?
Comments
No comments posted.

Registered users may leave comments.
Log in or register now!