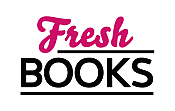 Kick off a new year with great reads!
"For mystery-lovers and pet-lovers alike!"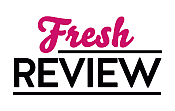 Reviewed by Vicky Gilpin
Posted October 19, 2011

For anyone who loves a good mystery, TO FETCH A THIEF really delivers. In the best tradition of first-person mysteries from the point of view of the animal, Spencer Quinn's Chet and Bernie mysteries provide excellent mysteries as well as great insight into potential workings of the canine mind. Particularly amusing are Chet's ideas of what is going on, particularly based on facial expressions, sounds, and -of course- smells.
In this case, an elephant and handler have gone missing from the Drummond Family Traveling Circus. It seems that everyone is a suspect except Chet and Bernie themselves! Obviously, readers should immediately read the prior two works in the series, but TO FETCH A THIEF does not make such familiarity necessary. Funny, quick-witted, and heart-warming, the series encourages one to sit with one's favorite canine companion for an evening of mystery.
SUMMARY
In the third book in the brilliant New York Times bestselling series featuring a lovable and wise dog narrator, Chet and Bernie go under the big top to solve the most unlikely missing persons (and animals!) case ever. We were outnumbered, some big number against two. When it comes to numbers, two is as far as I go, but it's enough, in my opinion. . . . "Sit," Bernie said.  I sat. Bernie would think of something—he always did. That was one of the things that made the Little Detective Agency such a success, except for the finances part . . . Chet has smelled a lot of unusual things in his years as trusted companion and partner to P.I. Bernie Little, but nothing has prepared him for the exotic scents he encounters when an old-fashioned traveling circus comes to town. Bernie scores tickets to this less-than-greatest- show-on-earth because his son Charlie is crazy about elephants. The only problem is that Peanut, the headlining pachyderm of this particular one-ring circus, has gone missing—along with her trainer, Uri DeLeath. Stranger still, no one saw them leave. How does an elephant vanish without a trace? At first there's nothing Bernie and Chet can do— it's a police matter and they have no standing in the case. But then they're hired by Popo the Clown, who has his own reasons for wanting to find out what has become of the mysteriously missing duo. After Chet takes a few sniffs in Peanut's trailer and picks up her one-of-a-kind scent, he and Bernie are in hot pursuit, heading far away from the bright lights of the traveling show and into the dark desert night. Some very dangerous people would prefer that Chet and Bernie disappear for good and will go to any lengths to make that happen. Across the border in Mexico and separated from Bernie, Chet must use all his natural strength and doggy smarts to try to save himself—not to mention Bernie and a decidedly uncooperative Peanut, too. To Fetch a Thief shows why readers everywhere have fallen head-over-paws in love with the Chet and Bernie mystery series. Top-notch suspense, humor, and insight into the ways our canine companions think and behave make this the most entertaining and irresistible book in the series yet.
Excerpt
"I smell trouble," Bernie said.

Better stop right there. Not that I doubt Bernie. The truth is I believe everything he says. And he has a nice big nose for a human. But what's that saying? Not much.

It's a fact that trouble has a smell - human trouble especially, sour and penetrating – but Bernie had never smelled trouble before, or if so he hadn't mentioned it, and Bernie mentioned all kinds of things to me. We're partners in the Little Detective Agency, me and Bernie, Bernie's last name being Little. I'm Chet, pure and simple.

I took a quick sniff, smelled no trouble whatsoever, just as I'd expected, but did smell lots of other stuff, including burgers cooking on a grill. I looked around: no grill in sight, and this wasn't the time to go searching, although all at once I was a bit hungry, maybe even more than a bit. We were on the job, trailing some woman whose name I'd forgotten. She'd led us out of the Valley to a motel in a flea-bitten desert town. That was what Bernie called it – flea-bitten – but I felt no fleas at all, hadn't been bothered by them in ages, not since I started on the drops. But the funny thing was, even though I didn't have fleas, just the thought of them suddenly made me itchy. I started scratching, first behind my ear, soon along my side, then both at once, really digging in with my claws, faster and –

"Chet, for God's sake."

I went still, one of my back paws frozen in mid-air. Bernie gave me a close look. "Don't tell me I forgot

the drops?" I gave him a close look right back. Bernie has these faint lines on his forehead. When he worries, they get deeper, like now. I don't like it when Bernie worries. I pushed all thoughts about scratching clear out of my mind and sat straight up in the shotgun seat - my very favorite spot – alert and flealess.

We were in the Porsche. There are fancy Porsches out there – we see them on the freeways; we've got freeways out the yingyang in the Valley - but ours isn't one of them. It's very old, brown with yellow doors, and there's a bullet hole in the back license plate. How that happened is a story for another time.
---
What do you think about this review?
Comments
No comments posted.

Registered users may leave comments.
Log in or register now!