"everyone is under suspicion in this cold case mystery"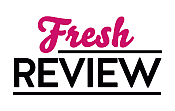 Reviewed by Sandra Wurman
Posted October 6, 2011

What a way to introduce us to three great looking alpha male brothers...a story that teems with suspense, betrayal, greed mixed with just the right amount of passion and love. Nothing hotter than a cold case with a lovely damsel in distress and a hunky cop to keep you turning pages in this latest Dailey book.
Cold cases are the bane of police departments because they focus on failure. No matter how diligent the investigation, if the file winds up in storage without closure it means someone got away with the crime. Child kidnapping destroys families and if the case is never solved than the parents inevitably spend their lives hoping and looking for their child.
Twenty five years is a long time to keep hope alive and the files of Ann Montgomery's kidnapping are being archived which means no one will ever look into it again. There is the matter of a trust fund that her father has kept as a reward but at this point even Hugh Montgomery is waffling on whether or not to close it and finally admit defeat. Life has not been kind to Hugh. His finances are going south and has unwittingly left him vulnerable to blackmail. The trust fund money would help but then he would have to finally accept the loss of his daughter.
RJ Bannon has stumbled onto this case and is immediately intrigued with information that was overlooked. Since he is on official leave after sustaining an injury he finds himself hanging around the precinct and digging into the vast amount of paperwork that unfortunately led police nowhere. In the ten years they had somewhat actively searched, no one had found any trace of Ann and there was absolutely no evidence or motive considering that no ransom had been demanded. RJ feels strongly that they should give it one more try and, with the reward running out in one year, he decides to remind the public about this missing child. Little did he realize that he was about to open a can worms ripe with peril.
A chance meeting with Erin Randall has RJ dividing his time between building a relationship with this lovely artist and his quest to solve Ann's case. The more time he spends with Erin the more he senses a rather strange connection between the two. There are no physical similarities and yet it seems like Erin's life story is filled with empty spaces. RJ just can't ignore his cop instincts and decides to delve deeper into his search. What he never expected was the peril his investigation would put Erin in. He finds himself torn between keeping Erin safe and finding the truth. But as things start spiraling out of control there is only one certainty. Someone has targeted Erin and the list of suspects includes some well respected townspeople. RJ knows he unwittingly put Erin in danger but they are going to have to go through him first.
Learn more about Trust
SUMMARY
Cold cases aren't RJ Bannon's usual line of work. But Ann Montgomery's long-ago abduction is too intriguing to pass up. Especially with a two-million-dollar reward for Ann's safe return about to expire.
Ann was just three when she was taken in the night from her family's historic Virginia mansion more than twenty-five years ago. The Montgomerys, socially prominent descendants of horse-and-hounds Tidewater aristocracy, launched a heartbreaking search, but no trace of the missing girl was ever found. Bannon knows the chances of finding her now—alive or dead—are slim, yet he can't stop searching for answers. Especially once he meets Erin Randall. A beautiful, talented local artist, she seems to share some tantalizing connections with the vanished Ann. The deeper Bannon's investigation goes, the more convinced he is that Erin's tied to the case. But his quest for the truth will put her in mortal danger.
Hugh Montgomery never stopped wondering what happened to his little girl. Now, as a legacy of lies and deception comes to a shocking climax, a hidden menace explodes. Who will live and who will die? On his own, Bannon vows to protect Erin at all costs. . .and puts his own life on the line. . .
---
What do you think about this review?
Comments
No comments posted.

Registered users may leave comments.
Log in or register now!