"An amazing whodunit!"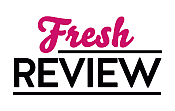 Reviewed by Sandra Wurman
Posted September 30, 2011

If you're looking for an amazing trilogy look no further than Inside, In Seconds, and now IN CLOSE by Brenda Novak. After being totally enthralled by the first two books of the series, I couldn't wait for IN CLOSE but at the same time wondered if it could possibly measure up. Each book truly stands on its own but it was a rewarding experience to have read them all. I should never have doubted Novak. IN CLOSE is an extraordinary story with an ending that will have even the most astute shaking their head. I must have had twenty or more aha moments only to realize my assumption was premature.
This is Claire O'Toole's story. Claire's mother disappeared fifteen years ago. She vanished without a trace, without clues for the police to follow. Their investigations came to the same dead end and improbable conclusion that Alana had decided to leave. People usually have a motive for their actions but no one really reason why she suddenly departed and most went on accepting that that she had run off with a man. That she left behind two adored daughters didn't enter into the equation somehow. But those daughter's lives were forever shattered. Claire couldn't stop looking, not sure what she expected to find but she needed answers. This search was going to injure her relationship with members of her family but she was beginning to doubt the sincerity of her stepfather's grief over losing his wife. Now remarried, even his life was coming under Claire's scrutiny. She found herself turning to the one man, Isaac, who held a vital place in her heart even though he had effectively removed himself from her life once she had married. But her husband David was dead from a hunting accident and Claire found herself afloat in this small community that would rather she put it to rest. What were they all hiding? Or was she just getting paranoid?
Looking through the attic at Alana's studio she discovered papers that suggest David had gathered information about the inconsistencies of her mother's disappearance. Claire is frightened by David's allegations but as she reads her faith in what she believed is shaken.
Isaac is almost immediately drawn back into Claire's life albeit reluctantly since he fully acknowledges the role he has assumed -- that of a man who turned his back on a young Claire. He couldn't see himself as settled down and knew Claire needed the kind of commitment she got from David. But now with David out of the picture and Claire's life seemingly spiraling out of control Isaac threw all caution to the wind devoting himself to helping her get closure. With each new discovery a new level of danger is exposed until it becomes evident that the same sinister element that caused Alana's disappearance was now focused on Claire. The one thing Isaac knew for certain was no one was going to harm Claire but who was behind all this and why after all these years did it still matter?
Learn more about In Close
SUMMARY
Claire O'Toole's mother, Alana, went missing fifteen years ago. That was big news in Pineview, Montana, the kind of town where nothing much ever happens. Then, last year, Claire's husband, David, died in a freak accident—after launching his own investigation into Alana's disappearance. Is Alana dead? Or did she simply abandon her husband and daughters? Claire is determined to find out—and her former boyfriend, Isaac Morgan, wants to help. Although their relationship didn't end well, he still has feelings for her. And yet it isn't until he starts to suspect David's death wasn't an accident that he's drawn back into her life.
Together, Claire and Isaac search for answers to the questions that have haunted Pineview all this time. But as they soon discover, someone's prepared to kill so those answers won't be found….
---
What do you think about this review?
Comments
No comments posted.

Registered users may leave comments.
Log in or register now!