"Ancient Egypt Brings Danger to Modern Atlanta in Book Three of the Shadowchasers Series"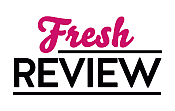 Reviewed by Diana Troldahl
Posted September 17, 2011

Fantasy Urban | Paranormal Romance
Kira Solomon is an archaeologist, an antiquities expert, Shadowchaser for Atlanta's Gilead East, Hand of Truth for the goddess Ma'at as well as the lover and partner of the 4,000-year-old Nubian warrior Khefar. She is also about to get the answers she has sought for much of her life, whether or not she is ready to hear them.
Since being forced to the other side of the veil and being injected with Shadow, she has been struggling to find balance within herself. Khefar has promised if Kira turns totally from the Light, he will unmake her rather than allow her to become a threat to those she has fought beside.
Keeping that balance has become ever more difficult as she learns her birth was a result of rape occurring as her mother fought one of the Shadowlings. Balm, the Leader of the Light as well as the woman who has stood as foster mother to her is suddenly silent, while the Egyptian god Set harries Kira's dreams at night, asking her over and over to join him in Shadow, and attacking her each time she refuses.
Meanwhile in the 'real' world humans and shadowlings alike have begun to fall into comas with no medical explanation, the only connection being their visit to a new (entirely too realistic) exhibit of the Egyptian Book of the Dead. As Kira was deeply involved with gathering the artifacts on display, her immediate superiors in Gilead East are looking upon her with suspicion.
The world Glass has created is intricate, violent and most of all based firmly in as much reality as possible. She has done intensive research regarding the Egyptian Pantheon and it shows. Even more realistic, in her world the line of battle between Shadow and Light is not clear cut, many of the beings stand somewhere along the cusp, and Kira fights for their sakes as well as the for the sakes those beings who are fully of the Light. SHADOW FALL is the third book in the Shadowchasers Series.
SUMMARY
Truth is the most dangerous weapon of all . . .
Kira Solomon's life has never been simple. Battling against the Fallen, serving the Egyptian goddess Ma'at, becoming romantically involved with a 4,000-year-old Nubian warrior—these are now everyday realities. But something is changing. Kira's magic is becoming dangerously unpredictable, tainted by the Shadow she has been trained to destroy.
Matters grow worse when an Atlanta museum exhibit based on the Egyptian Book of the Dead turns out to have truly sinister properties. As the body count rises, even long-trusted allies start to turn against Kira. She can hardly blame them—not when the God of Chaos is stalking her dreams and the shocking truth about her origins is finally coming to light. As one of the good guys, Kira was a force to be reckoned with. But if the only way to stop a terrifying adversary is to fight Shadow with Shadow, then she's ready to find out just how very bad she can be. . . .
---
What do you think about this review?
Comments
No comments posted.

Registered users may leave comments.
Log in or register now!