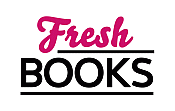 June blooms with love and intrigue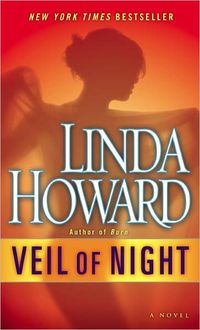 Veil Of Night, July 2011
by Linda Howard

Random House Publishing Group
Featuring: Jaclyn Wilde; Carrie Edwards; Detective Eric Wilder
384 pages
ISBN: 0345506901
EAN: 9780345506900
Paperback
Add to Wish List

Purchase
"Did the Wedding Planner Kill a Bridezilla?"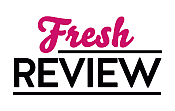 Reviewed by Min Jung
Posted August 9, 2011

Jaclyn Wilde is an events planner, but her company Premier usually ends up planning weddings. Her upcoming week promises to be fraught with stress, as they have six weddings in five days. Her mother Madelyn (a partner in the company) is responsible for these bookings, but no one could have anticipated that they'd also be dealing with Carrie Edwards during all of this.
Carrie is a bridezilla of epic proportions. Her maid of honor has already quit after a public argument, and now Carrie wants to change both the designer flowers and the bridesmaids gowns -- after the bridesmaids have already paid for the first gown and the wedding is mere weeks away. After one fateful meeting with Jaclyn and some of the chosen vendors, Carrie ends up slapping Jaclyn, firing Premier, and threatening to fire some of the vendors. Later that day, Carrie's dead body is discovered in the Premier parking lot.
Though there are plenty of suspects, Jaclyn finds herself at the top of the list. Detective Eric Wilder finds himself investigating the case despite having had a one-night stand with Jaclyn only the night before. Understandably, she's not happy with the turn their possible romance has taken, but as he's playing everything by the book, he can't explain that he's doing everything possible to clear her name as quickly as possible.
While the investigation moves forward, Jaclyn tries to focus on her job, but this proves difficult when it becomes clear that the person who killed Carrie has shifted their focus onto her. An attempt is made on Jaclyn's life, and Eric decides that he must split his time between investigating the murder and protecting the suspect-turned-victim. Is this the catalyst the couple needs for the romance to be rekindled?
The chemistry between Jaclyn and Eric was very clear, and it was easy to root for them as a couple. While Jaclyn clearly had baggage from her life, it wasn't so heavy that it dragged the plot down or made the reader wonder why Eric was sticking around. Reading about the life of a events/wedding planner was equally fun, and the details weren't so tedious that the suspense portion of the book got lost. And the suspense in the book was just right. Although there were many suspects to choose from, the author didn't overplay her hand as far as a red herring character. This was a great suspenseful romance book, and I zipped through it quite quickly!
SUMMARY
Jaclyn Wilde is a wedding planner who loves her job—usually. But helping Carrie Edwards with her Big Day has been an unrelenting nightmare. Carrie is a bridezilla of mythic nastiness, a diva whose tantrums are just about as crazy as her demands. But the unpleasant task at hand turns seriously criminal when Carrie is brutally murdered and everyone involved with the ceremony is accusing one another of doing the deed.The problem is, most everyone—from the cake maker and the florist to the wedding-gown retailer and the bridesmaids' dressmaker—had his or her own reason for wanting the bride dead, including Jaclyn. And while those who felt Carrie's wrath are now smiling at her demise, Jaclyn refuses to celebrate tragedy, especially since she finds herself in the shadow of suspicion.Assigned to the case, Detective Eric Wilder finds that there's too much evidence pointing toward too many suspects. Compounding his problems is Jaclyn, with whom he shared one deeply passionate night before Carrie's death. Being a prime suspect means that Jaclyn is hands-off just when Eric would rather be hands-on. As the heat intensifies between Eric and Jaclyn, a cold-blooded murderer moves dangerously close. And this time the target is not a bride but one particularly irresistible wedding planner, unaware of a killer's vow.From the Hardcover edition.
---
What do you think about this review?
Comments
No comments posted.

Registered users may leave comments.
Log in or register now!