"A Cunningly Crafted Urban Fantasy Series With Plenty of Plot Twists"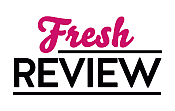 Reviewed by Diana Troldahl
Posted August 8, 2011

Romance Paranormal | Romance Erotica Sensual
Paisley Nichols is living her dream working hard in her own bakery. A handsome man, Rasmus Kessler, comes in and asks her to have coffee with him, and turns into a dangerous stalker. Not your ordinary stalker, mind you. His slightest touch makes her ill, her male workers are threatened, and worst of all he somehow keeps any of the cops from taking him seriously. Paisley's laid-back, hot, and genial surfer-boy landlord Iskander steps in and protects her when the stalker, a mage, decimates everything in her apartment.
Iskander (a demon) has kept his heart and feelings safe behind iron walls since his blood bond was broken by Fen. She chose to join Rasmus, threatening Iskander's sanity as well as her own, uncaring of the consequences. Although his body found many hours of solace in those of human females, he never thought his heart would be engaged. But Paisley is different. Something about the evil touch of Rasmus has triggered latent talent and something about her vulnerability and refusal to back down has hooked her right into his heart.
I enjoyed Jewel's ability to create complex and unusual characters. Even the bad guy has a few redeeming qualities, and you are never quite sure even those who fight on the 'positive' side are purely good. MY DANGEROUS PLEASURE is Book Four in Carolyn Jewel's My Immortals series and a solid continuation from the previous entries. Further developments in plot lines started in earlier books reward faithful readers without confusing the issue for first timers. The plot in book four is cleverly constructed, with a surprise ending. The romance that forms between Iskander and Paisley is handled well, with the intense love scenes not rushed but in perfect pace with the rest of the book.
Jewel's website contains information on her other series as well as a short story that fits between books three and four of the My Immortals series: http://www.carolynjewel.com/chapters/futuretense.php
SUMMARY
TEMPT THE DARKNESS Strong-willed and independent, Paisley Nichols is used to taking care of herself. But when an insane mage begins tracking her every move and threatening her at every turn, she has no choice but to put her life in the hands of a demon.RISK THE PASSION Burned by betrayal, demon assassin Iskander won't get too close to anyone. He spends his days serving his warlord and his nights indulging in carnal pleasures . . . and that's exactly how he likes it. But when a mage wages a wrenching psychic assault on his beautiful tenant Paisley, Iskander must defend her. Under his protection, she will be drawn irresistibly into his life and learn about her own mysterious powers. And not a moment too soon. The mage haunting her isn't acting alone-and he won't rest until he destroys both Paisley and Iskander.
---
What do you think about this review?
Comments
No comments posted.

Registered users may leave comments.
Log in or register now!