"If a gene was found that let us live three times longer than usual, would we really want to do so?"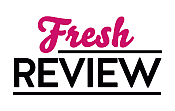 Reviewed by Tanzey Cutter
Posted August 5, 2011

Thriller Spy | Thriller Arcane
Dr. Kathleen Sainsbury, head of an independent research facility, has been experimenting with a gene sequence that allows fruit flies to live three times longer than normal. But what she really wants to find is that same type of longevity gene sequence for humans. When she's unexpectedly given the element that could lead to that breakthrough, the results are catastrophic, in more ways than ever imaginable.
The progression and culmination of this story's intriguing premise did not quite live up to my expectations. It starts off very interesting with a good backstory and the promise of a great scientific thriller posing moral questions of biblical proportions. However, present-day character interaction detracts from an otherwise fascinating hypothesis of finding a gene sequence that can prolong life and the consequences of that discovery. THE GENESIS KEY is still a good read for those interested in this scientific topic.
SUMMARY
More than three decades ago, Dr. Kathleen Sainsbury's archaeologist parents were murdered at an ancient excavation site in Iraq. Now the gifted biologist stands on the brink of a miraculous breakthrough: the discovery of a gene that could extend a human life by hundreds of years. But at the moment of her greatest triumph, a mysterious phone call reveals a hidden truth that draws chaos and violence once again into Kathleen's world . . . and threatens to irreversibly alter the destiny of humankind.
For somewhere in the shadows, powerful unseen forces are watching . . . and waiting. Suddenly Kathleen is a target of covert government operatives as she races to uncover the mystery behind her parents' secret research and brutal deaths— a mystery locked in the human genome, in the sands of antiquity, and in the Book of Genesis. More than survival is at stake for Dr. Kathleen Sainsbury. The future of all humanity hangs in the balance . . . and the prize is the secret of life itself.
Videos
---
What do you think about this review?
Comments
No comments posted.

Registered users may leave comments.
Log in or register now!