"You will never be disappointed in a Jude Deveraux story -- she always delivers"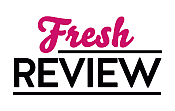 Reviewed by Sandra Wurman
Posted July 25, 2011

Mike Newland is used to putting himself in harm's way -- that's his job as a cop with a propensity for handling edgy and dangerous cases. He has pretty much kept what little private life he has, well, private. His only relative is his sister Tess and although they rarely ever see each other they share an extraordinary attachment. Even when sequestered in a case Mike maintains contact with Tess.
Strange as it seems a long running murder and fraud case has somehow landed in the small town Tess has called home for a while now. Mike and Tess have family history in Edilean but the memories of their time there are not pleasant ones for Mike. But because of his connection with Edilean his captain feels he is the best candidate to follow the investigation there. The setup is actually quite simple. The suspect, Stefan, and his mother Mitzi Vandlo -- partners in murder and fraud -- have set their sights on a young vulnerable woman, Sara Shaw, who not only lives in Edilean but is a close friend of Tess. Mike's assignment is to gain Sara's trust and, using his well practiced wiles, get her away from her fiancé Greg -- Stefan newest identity.
Gaining Sara's trust turns out to be quite a challenge for Mike as she steadfastly proclaims her dedication to her absent fiancé. The more he learns of their relationship the more he questions why this lovely, intelligent young woman would be so devoted to a man who even she admits treats her badly. The Vandlo's know how to select a target and Mike quickly understands how Greg won her over but the burning question is why they went after Sara. She doesn't appear to have any wealth which was the motive in all the cases. The more time Mike and Sara spend together the more obvious the attraction seems -- well at least to those around them. Both Mike and Sara spend a lot of time fighting the inevitable and once they realize they can't keep their hands off each other the stakes of the game go to an entirely new level. Sara is fighting a losing battle to protect her heart from this man who admittedly will move on when the case is solved. And Mike is embroiled in his own battle to keep this woman who has become so important to him safe.
Falling in love under the best conditions is sometimes difficult -- with these odds it almost becomes a mission impossible. One thing I can assure you -- you will never be disappointed in a Jude Deveraux story, she always delivers. This book is no exception. I am unabashedly a fan of hers, have been for years and still remember favorite stories and characters having revisited them on occasion. From start to finish, SCARLET NIGHTS is jam packed with passion, intrigue and fun while an intricate plot emerges. True to her habit, nothing is left unexplained or unresolved and Deveraux leaves you with a new set of characters to remember fondly.
SUMMARY
What if you learned that your fiancé was not who he claimed to be?
Engaged to the charming and seductive Greg Anders, Sara Shaw is happily anticipating her wedding in Edilean, Virginia. The date has been set, the flowers ordered, even her heirloom dress is ready. But just three weeks before the wedding, Greg gets a telephone call during the night and leaves without explanation. Two days later, a man climbs up through a trapdoor in the floor of Sara's apartment, claiming that he is the brother of her best friend and that he's moving in. While Mike Newland is indeed telling the truth about his identity, his reason for being there reaches far deeper. He's an undercover detective, and his assignment is to use Sara to track down a woman who is one of the most notorious criminals in the United States—and also happens to be the mother of the man Sara plans to marry.
Mike thinks the job will be easy—if he can figure out how to make a "good" girl like Sara trust him, that is. But Mike has no idea what this mission has in store for him. He's worked hard to keep private his connections to Edilean, which date back to his grandmother's time there in 1941. But as Mike and Sara get to know each other, he can't help but share secrets about himself that he's told no one else. And in return, Sara opens up to Mike about things she could never reveal to Greg. As the pair work together to solve two mysteries, their growing love begins to heal each of them in ways they never could have imagined.
---
What do you think about this review?
Comments
No comments posted.

Registered users may leave comments.
Log in or register now!