"Laugh Out Loud with this Kooky Cast of Paranormal Neighbors"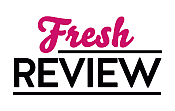 Reviewed by Lisa Watts
Posted July 6, 2011

Sly Flores is a 56-year-old vampire living off the blood of street criminals. Things have been looking up for him lately since acquiring a group of good friends and meeting his long-lost daughter. When his daughter offers him an apartment in the building that her husband owns, Sly starts to feel more than friendly toward his witch neighbor. But he's never gotten over the death of his wife, and a little intervention may be necessary to make Sly realize exactly what he needs to find happiness.
Morgaine is a witch with a bit of a problem. She's agoraphobic. She'd love to meet Mr. Right, but that's hard to do when she can't leave her apartment building. When Sly moves into the building it seems like all her wishes my come true. The kind, funny and extremely sexy vampire is perfect for her. All that stands in the way is Sly's attachment to his dead wife, the nefarious plans of his evil maker, and finding a permanent cure for vampirism. That should be a piece of cake for a skilled witch like Morgaine, right?
THE VAMPIRE NEXT DOOR is the third book in Ashlyn Chase's Strange Neighbor's series. The story is light, funny and easy to follow. I haven't read the first two books in the series, but this installment can definitely stand on its own, and I didn't feel like I missed anything crucial by jumping in at book three. Sly, a vigilante vampire, and Morgaine, an agoraphobic witch, are intriguing characters on their own; however, I was slightly disappointed with the lack of chemistry between the two. Their budding romance seems a little forced and lacks the depth of passion you would expect from a romance novel. The sex scenes are pretty hot, but I would have enjoyed them more if the relationship felt less fabricated.
The best thing about this book is the large cast of quirky neighbors. Mogaine's Southern cousin, an eavesdropping ghost, and werewolf, raven, merman, and dragon shifters make for an incredible display of hilarity. I was left laughing out loud at the numerous matching and rescue attempts. The story also followed up a little on one of the couples from a previous book, which will appeal to those who are fans of the series. Overall this light, kooky, paranormal romance reminded me of a TV sitcom, and those looking for a good laugh will definitely not be disappointed.
SUMMARY
Room for Rent: Normal need not apply
This old Boston brownstone is not known for quiet living...first the shapeshifter meets his nurse, then the werewolf falls for his sassy lawyer, but now the vampire is looking for love with a witch who's afraid of the dark...and you thought your neighbors had issues!
Undead Sly is content playing vigilante vampire, keeping the neighborhood safe from human criminals, until Morgaine moves in upstairs. Suddenly he finds himself weak with desire, which isn't a good place for a vampire to be. And Morgaine isn't exactly without her own issues—will the two of them be able to get past their deepest fears before their chance at "normal" slips away?
---
What do you think about this review?
Comments
1 comment posted.
Re: Laugh Out Loud with this Kooky Cast of Paranormal Neighbors

Thank you so much for the awesome review! I really appreciate readers and reviewers who "get me." You rock!
(Ashlyn Chase 10:43am July 6, 2011)
Registered users may leave comments.
Log in or register now!