"Emotional tale of true love revived by the love of an infant."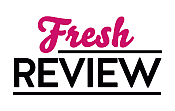 Reviewed by Kay Quintin
Posted July 2, 2011

Romance Erotica Sensual | Romance Series
Hattie Parker and her 7 month old niece, Deedee, are surviving the death of Hattie's sister, Angela, killed in an auto crash caused by her intoxicated husband. The struggle is now on for a legal battle to adopt the infant as her own, per her sister's wishes. Deedee's father needs custody to improve his personal image in fighting a prison sentence.
Hattie seeks out her college sweetheart, now with a boatload of money, with a proposition of marriage as her front to protect her legal rights to keep Deedee. Luc Cavallo has much animosity and desire to "get even" with Hattie for dumping him, which leads him to accept. This time he will leave her on his own terms. His anatomy disagrees and follows with his heart even though he has a loss of trust and lack of willingness to take a risk again. Neither can Hattie dictate to her heart, but refuses to allow Luc to have control of her again. It was never his money. Sexual fulfillment is never better between them but they fail to say the 3 needed words to repair the relationship. Hattie takes Deedee and runs from Luc, only to bring the reality of his true feelings in focus.
I thoroughly enjoyed this story of two people destined for each other but fighting the inevitable with their entire beings. Separated for 10 years gives them each a long time to create the invisible wall around themselves in protection of their hearts. Janice Maynard knows how to put the sizzle in her sex scenes and still fill the story with a warm and fuzzy feeling. An excellent read.
SUMMARY
She'd once been his world. Now, she'll be his wife.
Luc Cavallo runs a multimillion-dollar business. He handles crises without blinking. Until the woman he once loved appears in his office, looking as beautiful as she did a decade ago. Holding someone else's baby and asking Luc for protection.
No one who knows his history with Hattie Parker would blame him if he kicked her out. But he won't be cruel, not with a child involved. So, he'll play Daddy to Hattie's adopted child. And then he'll finally have Hattie where he wants her—in his bed, wearing his ring…
---
What do you think about this review?
Comments
No comments posted.

Registered users may leave comments.
Log in or register now!