"I absolutely, positively loved this book. The best book I have read this year!"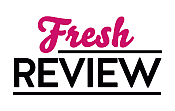 Reviewed by Darlene Kendall
Posted June 24, 2011

Pia Giovanni is so far in over her head that running is the only answer. Stealing from one of the most powerful beings on earth, and an Elder to boot, was not something she would have believed herself capable of. Desperate times call for desperate measures which means hightailing it out of town sooner rather than later.
No one steals from the dragon Dragos Cuelebre and gets away with it. He instructs his men to find her and find her quickly. When Dragos finds Pia they are both stunned by the intensity of their desire for one another. Dragos offers to forgive her theft if she doesn't run from him again. He answers to no one and his arrogance is a definite problem between them. There is something special about Pia and he wants her to trust him with her secrets.
Her entire life Pia's mother has kept a protection spell on her. After meeting Dragos, Pia is read to discover who and what she is but her special gift has drawn her to the attention of another powerful being, the king of the Dark Fae, and he will stop at nothing to destroy Dragos and take Pia as his own.
I absolutely, positively loved this book. For me DRAGON BOUND is the best book I have read this year. The hero is totally alpha yet the heroin brings out a different side of him. Their interactions are humorous, sexy, and provocative. The secondary characters have their own charm and add much to this captivating otherworldly tale. I can't wait to read the second book in the series. Ms. Harrison I congratulate you on a book that starts off with a bang and doesn't let up on the action, adventure, romance and the host of paranormal beings who bring excitement to the pages of this unforgettable tale.
SUMMARY
The first Novel of the Elder Races, Dragon Bound begins a groundbreaking paranormal romance series from a talented new voice in the realm of dragons, danger, and desire.
Half-human and half-wyr, Pia Giovanni spent her life keeping a low profile among the wyrkind and avoiding the continuing conflict between them and their Dark Fae enemies. But after being blackmailed into stealing a coin from the hoard of a dragon, Pia finds herself targeted by one of the most powerful - and passionate - of the Elder races.
As the most feared and respected of the wyrkind, Dragos Cuelebre cannot believe someone had the audacity to steal from him, much less succeed. And when he catches the thief, Dragos spares her life, claiming her as his own to further explore the desire they've ignited in each other.
Pia knows she must repay Dragos for her trespass, but refuses to become his slave - although she cannot deny wanting him body and soul...
---
What do you think about this review?
Comments
No comments posted.

Registered users may leave comments.
Log in or register now!