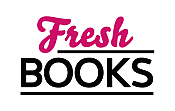 August reads to excite you
"A half-Drow versus zombies...constant excitement!"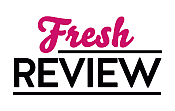 Reviewed by Vicky Gilpin
Posted April 29, 2011

Nyx has never understood why she hated zombies, she just knew she did. However, during her job as a Night Tracker, half-Drow Nyx realized she saw her brother, a brother she didn't remember until the memories surfaced, taken by zombies. Just recovered from a massive vampire attack, Nyx is not ecstatic about dealing with zombies, but she would rather do her job than be shuffled out of the action like her boss attempts to do. While feeling out new allies, talking to high-mucky-muck seers, and trying to take a crash-course on zombie production, Nyx is also dealing with attempting to keep her all-too-human boyfriend while negotiating human social niceties with his family.
As always, this Night Tracker novel does an excellent job with characterization, humor, and action.
SUMMARY
Nyx hates Zombies. Seriously. Hates. Zombies. Ever since she was a youngling, she's been haunted by them. And even though she's a big girl now—a half-human, half-Drow private eye, to be precise—Nyx bristles at the mere thought of the walking dead.
Meanwhile, the corpses of humans and paranorms alike are turning up all over New York City. Now it's up to Nyx to find out who—or what—is behind this series of horrific attacks. But it's only a matter of time before Nyx is drawn deeper into her darkest fears…and her worst nightmare about meeting a real, flesh-and-blood-hungry, body-snatching Zombie comes blindingly to life. Or death…
---
What do you think about this review?
Comments
No comments posted.

Registered users may leave comments.
Log in or register now!