"Charlotte Adams is getting calls from 911 instead of the other way around"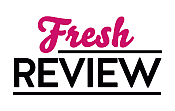 Reviewed by Leanne Davis
Posted April 24, 2011

When Mona Pringle reaches out to Charlotte for help, Charlotte will learn more than she ever wanted to know about the effects that bullying can have.
One of the mean girls from high school has returned to town and wants to make amends. Only Mona isn't buying it. When the members of Serena Redding's clique start getting run down, Charlotte will find herself drawn into another investigation trying to save Mona from being arrested for murder. Even though, Charlotte and her friends used to help rescue Serena's victims, they weren't aware of the devastation the victims felt. With people being run down and an attempt on Charlotte's life, she has no choice but to get involved. Jack tries to get her to back off until the attempt on her life and then he supports her in her efforts.
Everything seems to center around Serena, until Serena is killed. Charlotte has to go back and find out what she has been missing.
This series just keeps getting better. Charlotte is an organizer and the logical person to follow the clues left behind. I would highly recommend this series.
SUMMARY
Mona Pringle, the local 911 operator, is calling Charlotte Adams with her own emergency: Serena Redding, a high school "mean girl" who used to torment Mona, is coming back for a reunion. When Mona talks about how good it would feel to kill Serena, Charlotte doesn't believe she means it. But when a woman who looks like Serena is killed in a hit-and-run, and another former mean girl is also run down, Charlotte realizes she needs to look both ways for the now-missing Mona.
---
What do you think about this review?
Comments
No comments posted.

Registered users may leave comments.
Log in or register now!