"An action packed psychic thriller that never seems to stop!"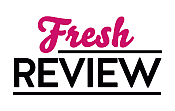 Reviewed by Heather Lobdell
Posted April 14, 2011

A victim of everyone else's wishes, Sarah Temple has learned not to trust anyone but her sister. From birth, the Temple twins have been used, abused, and sought by one agency after another for their psychic gifts. Sarah's abilities have evolved far past anyone's expectations, but the programming the Center ingrained in her psyche has left lasting nightmares and killing tendencies. Struggling for control of her shattered mind, Sara must continuously fight to regain the mind that was once hers to control. Now a voice in the dark seems to be calling out for help and only Sarah can find her. The voice of a little girl scared, lonely, and afraid is calling out screaming for Sarah to help her. Sarah will have to take her mind through the nightmares that threaten to drag her down, through the dark tunnels of her mind to search for the truth. But Sarah cannot survive this chaos alone. Can she relearn to trust the one man whose betrayal scarred her soul? Will Sarah destroy herself and drag her sister along with her on this path of destruction? Is it within her powers to destroy the hold the Center has on her family and save one little girl?
Sent by the Watchers to save Sarah from the Center, Richard has made his share of mistakes along the way. His own beaten past has held him back and turned him away from the Temples to what he believes is his calling. Yet it is Sarah's voice that Richard hears calling out to him in the dark of night. It is Sarah's mind that he craves above all others. It is her presence that has left a cold spot on his soul. Can Richard stand by Sarah and fight for the freedom she has always been denied? If he fails, Sarah's life will be forfeit as her psychic gift which cannot be left unchecked. Can Richard find Sarah in her dreams and bring them together stronger than ever before her sanity is lost to the dreams that she has created?
Coming into this series in book two was a little tricky. For a series as powerful and complex as the Legacy series, I only regret that I did not begin at book 1. A true psychic thriller with deeply complex plots and never-ending twists and turns, SECRET LEGACY is sure to please.
SUMMARY
"Help me..." cries the child in Sarah Temple's nightmare. The voice haunts her more every day, whether Sarah's awake of asleep.
A month before, Sarah had made the same plea. She barely escaped the covert organization experimenting with her psychic ability. Now, exposing their secrets is the only way to save the lost little girl who's become the next target--a special child who manipulates dreams and alters people's will.
But is Sarah's mysterious link to the girl a clue, or a tactic of her captors to lure her back? The only way to be sure is to trust the man who broke her heart in order to save her life. A psychic warrior honor bound by a centuries-old brotherhood to protect Sarah and safeguard the...Secret Legacy.
---
What do you think about this review?
Comments
1 comment posted.
Re: An action packed psychic thriller that never seems to stop!

Very, very interesting
(Margaret Garrison 6:25pm May 6, 2011)
Registered users may leave comments.
Log in or register now!