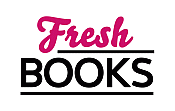 Spring for these books in March
"Professional organizer takes on mayhem and murder!"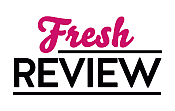 Reviewed by Sabrina Marino
Posted April 11, 2011

Ellie Avery is a military wife and a professional organizer from Georgia. Her husband, Mitch, and two children have arrived in Smarr, Alabama, for the town's book festival. However, upon arriving, they learn Mitch's grandfather, Franklin Avery, has passed away.
Something doesn't seem quite right. Mitch's Aunt Christine, while in shock, keeps muttering that her father's death is all her fault and a back window was open during a rain storm, even though she knows that she shut it.
Ellie has helped solve a murder or two in the past, but this time Mitch asks her to settle down and let the police do their job. They've investigated and determined Mitch's grandfather died from natural causes. Still Ellie thinks something is off. When his body disappears from the funeral home and slits are found in his furniture, Ellie decides to dig deeper to solve the mystery. When one of Mitch's uncles is seen shaking hands with a chummy police officer and the case is closed, Ellie wonders if he has something to gain. A female officer wants to reopen the case but is shut down. When a strange man is found dead in Grandfather Franklin's house, Ellie confides in her, and before she knows it Mitch is a suspect. But Ellie is determined to get to the bottom of this case and set everything straight.
Sara Rosett has written a charming story about a woman whose attention to detail helps her see things that are out of place, whether it be clutter in a house or a death that might not be accidental or natural. MIMOSAS, MISCHIEF AND MURDER is written in first person and moves quickly through an entertaining account of a complex family coming to terms with death. A great summer read!
SUMMARY
Ellie Avery and her husband, Mitch, travel to Smarr, Alabama, to attend the funeral of Mitch's grandfather. But as soon as they arrive in the small town, questions arise. Why did Franklin Avery's body disappear from the funeral home? Did he die of natural causes— or was it foul play?
Turns out there are plenty of family members who might have wanted to speed up Franklin's demise. Ellie and Mitch seek distraction in Smarr's book festival—and that's where the real troubles start. As Southern cooking collides with literary passions, Ellie discovers a secret bundle of letters from a famous writer. But her snooping will also bring her face-to-face with a killer whose murderous rage is entering a new chapter…
---
What do you think about this review?
Comments
No comments posted.

Registered users may leave comments.
Log in or register now!