"A search for answers to a surprising, sinister turn of events leads to even more mysterious questions."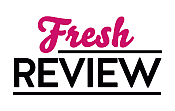 Reviewed by Tanzey Cutter
Posted March 31, 2011

Mystery | Suspense | Thriller Crime
Finally, Alice Humphrey has landed her dream job managing a new art gallery in Manhattan's in-style Meatpacking District. Though Drew Campbell, the slick corporate exec who hires her, doesn't provide a lot of information about the anonymous owner or the elusive artist whose work will be featured, she puts her misgivings aside and jumps at the opportunity. Things seem to be going smoothly until the morning Alice arrives for an early meeting with Drew and finds the gallery stripped clean -- and Drew dead in the middle of the floor -- murdered.
As police start investigating the crime, Alice can't believe she's become their main suspect. Nothing is as it seems, which makes Alice look like a liar. When Drew is identified as someone else, Alice knows she's been set up -- but why and by whom? Each new piece of evidence leads to even more baffling revelations, eventually including long- held family secrets that are shocking when exposed. Will Alice be able to prove her innocence before she ends up a fatality in the evil scheme?
Alafair Burke takes readers on a roller coaster ride of surprising twists and turns as the ingenious plot develops to a shocking ending. I was glued to the pages trying to discern the answers in this compelling, fast-paced thriller.
SUMMARY
How well do you know your boss?
After a layoff and months of struggling, Alice Humphrey finally lands her dream job managing a new art gallery in Manhattan's trendy Meatpacking District. According to Drew Campbell, the well-suited corporate representative who hires her, the gallery is a passion project for its anonymous, wealthy, and eccentric owner. Drew assures Alice that the owner will be hands off, allowing her to run the gallery on her own. Her friends think it sounds too good to be true, but Alice sees a perfect opportunity to make a name for herself beyond the shadow of her famous father, an award-winning and controversial film maker.
Everything is perfect until the morning Alice arrives at work to find the gallery gone—the space stripped bare as if it had never existed—and Drew Campbell's dead body on the floor. Overnight, Alice's dream job has vanished, and she finds herself at the center of police attention with nothing to prove her innocence. The phone number Drew gave her links back to a disposable phone. The artist whose work she displayed doesn't seem to exist. And the dead man she claims is Drew has been identified as someone else.
When police discover ties between the gallery and a missing girl, Alice knows she's been set up. Now she has to prove it—a dangerous search for answers that will entangle her in a dark, high-tech criminal conspiracy and force her to unearth long-hidden secrets involving her own family . . . secrets that could cost Alice her life.
---
What do you think about this review?
Comments
2 comments posted.
Re: A search for answers to a surprising, sinister turn of events leads to even more mysterious questions.

Fabulous! I found myself sitting closer and closer to the edge of my seat as I
was reading it. Wonderful plot and terrific review. Can't wait to get a chance
to read it!

Connie Fischer
conniecape@aol.com
(Connie Fischer 1:54pm July 9, 2011)
Any book related to New York City is fascinating to me....would LOVE to read this most astonishing novel.
(Susan Coster 12:48pm July 16, 2011)
Registered users may leave comments.
Log in or register now!