"Fear death by the hand of a killer."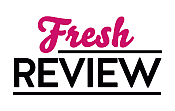 Reviewed by Unassigned 1_Reviewer
Posted March 9, 2011

Nashville homicide detective Taylor Jackson knows danger has come to hunt her. Fitz, a fellow officer and father figure for Taylor, is attacked by someone who calls himself The Pretender. Fitz is tortured, disfigured and one of his eyeballs is removed, all as a message to Taylor. The Pretender is no longer watching her, calling her and waiting for her. He is ready to play.
Taylor is on leave a killing in the line of duty. She is a bundle of nerves and her love interest, Baldwin, is at Quantico for a secret meeting when she gets word that Fitz is in a hospital in North Carolina recovering from his horrific ordeal. Taylor knows that anyone close to her is in danger. She must find The Pretender and bring him down alone. Baldwin, however, is on the same flight as Taylor to North Carolina to investigate Fitz's attack. Once they arrive, all hell breaks loose and some officers are killed. Taylor and Baldwin start getting word of killings in other cities from copycats of the Boston Strangler, Son of Sam and the Zodiac killer. The frightening parallel is that the murders are being committed in a line that leads straight to Nashville where Taylor knows The Pretender waits. How can all these killings be random? Taylor knows something big is going to happen soon.
When one of Taylor's closest friends is kidnapped, she knows The Pretender has her. Taylor purposely misleads Baldwin and the other officers to protect them. She wants to trade her life for her friend's, but Taylor really has a plan for the killer, a plan that will forever change her life. But is The Pretender too good for Taylor?
SO CLOSE THE HAND OF DEATH is a terrific piece of fiction from the shocking first page to the exquisite, staggering end. The talented J.T. Ellison designs a complex plot with multifarious characters who will chill you and make you glad you are reading fiction safely in a cozy spot.
SUMMARY
Talent borrows. Genius steals. Evil delegates.
It's a hideous echo of a violent past. Across America, murders are being committed with all the twisted hallmarks of the Boston Strangler, the Zodiac Killer and Son of Sam. The media frenzy explodes and Nashville homicide lieutenant Taylor Jackson knows instantly that The Pretender is back...and he's got helpers.
As The Pretender's disciples perpetrate their sick homages – stretching police and FBI dangerously thin – Taylor tries desperately to prepare for their inevitable showdown. And she must do it alone. To be close to her is to be in mortal danger, and she won't risk losing anyone she loves. But the isolation, the self-doubt and the rising body count are taking their toll: she's tripwire- tense and ready to snap.
The brilliant psychopath who both adores and despises her is drawing close. Close enough to touch....
---
What do you think about this review?
Comments
No comments posted.

Registered users may leave comments.
Log in or register now!