"Dark Urban Fantasy Adventure With Seemingly Doomed Lovers Wresting Victory From a Demon"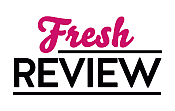 Reviewed by Diana Troldahl
Posted March 5, 2011

When barely more than a child, Ailish Donovan was tricked by her mother into becoming hand fasted to the demon Asmodeus. When the eighth year of handfasting ends on Ailish's twenty fourth birthday she must either be free of the demon's mark, or die. The only consolation is her mother's evil coven will die with her. Until that time, she is working feverishly to use her voice's magic with her own Earth Witch blood to fight the sexually manipulative dreams Asmodeus sends each night, and praying she learns enough to escape her fate.
Phoenix Torq has dedicated his life to serving Wing Slayer, killing those of his kind who had gone rogue, those who gave in to the blood lust and slaughtered Earth witches at the behest of a demon and his representative on earth. He cannot believe he has been called by his soul bond to Ailish. Once he is bound to her if she is overcome by the demon, he too will turn rogue. And if she dies, so will Phoenix.
Jennifer Lyon has created another set of intensely interesting main characters. Though blind, Ailish has become a champion kick-boxer by utilizing the senses enhanced by her earth magic. Ridden by guilt from her long-ago participation in the ritual of binding, she wishes only to be at peace, even if that can only be found through death. Phoenix is scarred from his childhood, destined to save any woman who needs it yet too fearful to come close enough to love any of them. NIGHT MAGIC is book three in the Wing Slayer series, and although it is possible to read and enjoy it without having read the previous entries, it is much preferable to read the books in order so that you may focus better on the storyline. It is worth it.
SUMMARY
Ailish Donovan is a witch whose pure heart and good intentions cannot change the fact that she is buond to a demon. If she doesn't break the binding completely by her 24the birthday, she will die. Ailish has always fought her battles alone, but a dangerous slayer who craves the taste of Ailish's blood may become her most unlikely savior.
---
What do you think about this review?
Comments
1 comment posted.
Re: Dark Urban Fantasy Adventure With Seemingly Doomed Lovers Wresting Victory From a Demon

This is a book I have been looking forward to for a long time. I can't wait to read it.
(Amanda Fenley 3:03pm March 8, 2011)
Registered users may leave comments.
Log in or register now!