"This exciting Scottish romance is enough to heat up your night."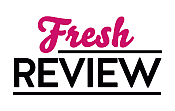 Reviewed by Sabrina Marino
Posted March 3, 2011

Deidre Chattan is a young, strong-willed, passionate Scot. It is the year 1439 and Deidre's father has sent her and her dowry to an abbey because she defied her father's choice of husband and gave herself to another, who she then discovered didn't love her. It is not where she wants to be.
Highland Laird Quinton Cameron fancies Deidre and lets her know it when he stops at the abbey. But he is on a mission to find the queen, so he must leave Deidre there. He intends to return to explore his feelings and warns her to send word if the queen stops by the abbey.
The queen does stop at the abbey late that night and meets Deidre. The queen is trying to make it to her lover's home, but knows that there are those who would capture her so another can assume the throne. She notices Deidre's features and size are similar to hers, so she convinces Deidre to dress in her clothes and lay a trail so she can sneak away to her lover. The queen promises Deidre a place in her court. Deidre does not want to stay in the abbey or become a nun. A place in the queen's court will elevate her in her father's eyes, so she agrees to the plan.
Deidre's mission is successful in that she is captured and hauled away to none other than Laird Cameron's land. Once he arrives and discovers the deception, he loathes letting her go. He vows to keep her there as his woman. Because Quinton had previously set to wed, and has placed Deidre in the woman's sleeping quarters, she does not realize his true feelings. She will not be his mistress. Even though Quinton and Deidre have hot chemistry boiling between them, she wants to see her father proud of her, so she plans her escape. It is through that escape that Deidre learns the extent of her role in the plot and the means that Quinton will take to get her back.
Mary Wine's HIGHLAND HEAT is sure to excite readers. The author creates fantastic chemistry between the two main characters and the plot does not disappoint. I thoroughly enjoyed this Scottish story. It was a pleasure to be so wittingly entertained.
SUMMARY
Ruined, betrayed, and banished…
As brave as she is impulsive, Deidre Chattan's tendency to follow her heart and not her head has finally tarnished her reputation beyond repair. But when powerful Highland Laird Quinton Cameron finds her, he could care less about her past—it's her future he's about to change forever…
But it's never too late for redemption…
From the moment Quinton sets eyes on Deidre Chattan, rational thought vanishes, for in her eyes he sees a fiery spirit that matches his own and he'll be damned if he'll let such a wild Scottish rose wither under the weight of a nun's habit…
With nothing left to lose, Deidre and Quinton band together to protect king and crown. But what they can accomplish alone is nothing compared to what they can build with their passion for each other.
Excerpt
Deirdre gasped, shocked by the revelation. "She said naught of that."

Quinton grinned. "Of course she would nae, for ye are no' unintelligent." He studied her for a moment. "And ye favor her in too many ways. It was a stroke of luck that she encountered ye. I can see why she took advantage of the opportunity."

Deirdre didn't care for the way his words made her feel. "Ye men may be concerned about matters of politics with good cause but it does nae change the fact that the queen is a woman who wants to live her life while she has the chance. I helped her because…"

"Because ye know what it's like to be used by men for the furtherment of their causes."

She snorted and moved away from him. "Ye do nae ken so very much about me laird Cameron."

When she looked back toward him, he was watching her from the same spot but there was a twinkle of something in his eyes again that warned her the man was making ready to be entertained by her once more.

"Well now, since ye'll be staying here in my home lass, we'll be having the chance to learn more about one another."

"I will nae be staying."

His lips rose and parted in a smug expression of arrogance. His gaze traveled down her length once again, stopping at the hem of her over robe with its trim pulled in several places from the rugged terrain of the Highlands.

"Well now, those little slippers are suited to walking on Persian carpets and no much else."

Her feet agreed, renewing their complaints over how many sharp stones she had felt jabbing into her unprotected arches recently. Quinton raised his gaze to her face and her throat contracted when she looked into his eyes. Determination blazed there.

"That velvet will nae keep ye warm in the spring rains that are upon us now. It's a fact that I believe the queen is more comfortable in yer undyed nuns robe. Ye'll freeze if ye try and cross me land."

"I'll take my chances."

He lifted one finger between them again. "To do that, ye'll have to escape me men and I ordered them after ye. I believe ye'll find they do what I say because my orders are most often given for the benefit of every Cameron."

"Ye sent them after the queen and I am not who ye seek."

He waved his finger between them. "Ah, but ye allowed them to assume that ye were the queen."

"A mistake easily revealed for what it is."

"Aye." He nodded agreement. "But me men are Highlanders lass, they will nae be happy to hear ye duped them. In fact, I suspect that they just might wait to hear from me on the matter of whether or not ye are the one I wanted them to bring to me." His grin faded. "I doubt they will allow ye to depart until they have my word upon the matter."

Shock held her in its grip. Words felt too large to force up her throat while she stared at the pleased expression on his face. She opened her mouth twice before managing to form her thoughts into words.

"Ye…ye must tell yer men that I am not who ye seek."

He turned his back upon her. Deirdre watched as he returned to his chair and settled himself without a care for the way he was tormenting her.

"Ye must Quinton."

"Ah…now I admit that I do enjoy hearing my name on yer lips." His expression became smug once more. "It's the truth I am looking forward to having ye here, so we might get to know each other better."

"I will not remain here." She shook her head and her hands returned to her hips.

"I can nae wait to see how ye plan to outwit me men lass. Ye began this game and I believe they will be happy to continue it so that they might score a few points of their own. Highlanders do like to win."

"I'm from Highland stock myself sir."

His eyes narrowed and his attention slipped down her body once more. "Aye lass, I've noticed that, more often than I should. There are no women like the ones who live in the Highlands. Ye have more than yer share of boldness and I find it captivating enough to tell ye I shall nae make it simple for ye to ride out of here into the hands of men who might slit yer creamy throat."

"Ye do nae have the right to keep me here."

He stood up and came toward her. Deirdre didn't retreat but it wasn't because her pride demanded that she stand and confront him.

It was worse than that. She felt desperation clawing at her as the walls seemed to be collapsing inward.

"I will nae clear the way for ye to leave Deirdre, that is my final word on the matter."

He stroked the back of his hand across the surface of one side of her face. It was such a simple touch and yet it stole her breath for how tender it was. So pleasing, in every way, somehow she'd forgotten how good it felt to be touched.

She gasped and made to step away from his touch.

"Quinton—"

He leaned down and sealed her protest beneath his lips. His hand cupped her nape, pulling gently so that her face rose and his kiss might become bolder. She jerked, shaking her head to break the connection but his body moved as fast as a leather whip, twisting along with her as his other hand slipped over the curve of her hip and settled on the flat of her lower back to hold her in place.

She moaned, a tiny sound of panic because she expected his kiss to turn savage. He soothed her nape with a slow stroke but he did not release her. His mouth moved against hers, pressing her to open her jaw until she yielded. He deepened the kiss but didn't thrust his tongue inside her mouth as she expected. Instead he teased her lips with his own, tasting her mouth like he might a fine glass of French wine.

She discovered that she was drowning in sensation. Her senses were too full of awareness of him for her thoughts to penetrate. She raised her hands to push him away but her fingers became too aware of how hard his body was beneath his clothing.

How could a man feel so good to only her fingertips?

Her heart was racing and along with it, her lungs labored to pull more air into her chest. The scent of his skin flooded her senses, threatening to send another moan past their joined lips because she enjoyed his scent.

She mustn't…
---
What do you think about this review?
Comments
No comments posted.

Registered users may leave comments.
Log in or register now!