"Debut mystery series set in an arts and crafts gallery proves to be a winner!"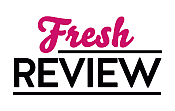 Reviewed by Unassigned 1_Reviewer
Posted February 19, 2011

Katy Bonner had spent the months after the death of her husband trying to pull her life back together. Working for an insurance agency, she also kept an occasional but uninterested eye on Artisan Alley, an art and crafts gallery that her husband had invested in before his death and the centerpiece of the Victoria Square area in McKinley Mills.
But Katie finds herself unexpectedly thrust into the heart of the business when the owner, Ezra Hilton, is found dead, apparently murdered, at the bottom of the staircase at the gallery. Surprised further to find that she had been named the executor of Ezra's estate, Katie agrees to take over the running of the gallery temporarily until the estate can be probated.
Naturally curious, Katie pokes about trying to find out who would have killed the grouchy owner, and her questions seems to have stirred up the killer's ire, especially when an exhibitor at the gallery turns up dead not long after Katie takes over the reins of the business. Will Katie find out who is causing all the mayhem, or will she be the next victim?
In A CRAFTY KILLING, Lorraine Bartlett's debut novel in the Victoria Square Mystery series, Bartlett combines murder, a touch of romance, and a lot of intrigue in this charming story. With a cast of personable characters, and a lively, fast-paced storyline, readers will be enthralled and delighted with this fresh new series.
Bartlett, who also writes the Booktown Mystery Series (under the name Lorna Barrett) and the Jeff Resnick mysteries (under the name L.L. Bartlett), continues to prove herself to be a skilled storyteller with this new series. I look forward to more adventures with Katie and crew in upcoming Victoria Square mysteries to come!
SUMMARY
The last thing Katie Bonner wanted was to become the manager of Artisans Alley. But when her business partner, Ezra Hilton, is found bludgeoned to death, she has no other choice. Business under Ezra has been faltering-but was it enough to provoke someone to murder? Only Kate can find the answer.
---
What do you think about this review?
Comments
No comments posted.

Registered users may leave comments.
Log in or register now!