Lorraine Bartlett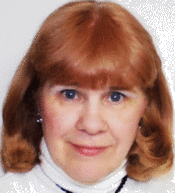 Pseudonym for Lorna Barrett.
Pseudonym: L.L. Bartlett.

The immensely popular Booktown Mystery series is what put Lorraine Bartlett's pen name Lorna Barrett on the New York Times Bestseller list, but it's her talent--whether writing as Lorna, or L.L. Bartlett, or Lorraine Bartlett -- that keeps her in the hearts of her readers. This multi-published, Agatha-nominated author pens the exciting Jeff Resnick Mysteries as well as the acclaimed Victoria Square Mystery series, the Tales of Telenia adventure-fantasy saga, and now the Lotus Bay Mysteries, and has many short stories and novellas to her name(s).
Interviews for Lorraine Bartlett
Author Interview with Lorraine Bartlett
February 18, 2011
Log In to see more information about Lorraine Bartlett
Log in or register now!
Series
Victoria Square Mystery | Blythe Cove Manor | Life on Victoria Square | The Lotus Bay Mysteries
Books:
Murder Ink, January 2020
Victoria Square #6
Mass Market Paperback / e-Book
Yule Be Dead, December 2018
Victoria Square #5
Mass Market Paperback / e-Book
A Reel Catch, August 2018
Lotus Bay Mysteries #2
Paperback / e-Book
It's Tutu Much, January 2018
Life on Victoria Square #4
e-Book
The Broken Teacup, September 2017
Life on Victoria Square #3
e-Book
A Basket Full of Bargains, July 2017
Life on Victoria Square #2
e-Book
Carving Out A Path, April 2017
Life on Victoria Square #1
e-Book
Dead, Bath, and Beyond, December 2016
Victoria Square Mystery #4
Paperback / e-Book
Mothers and Daughters, May 2016
Blythe Cove Manor #2
e-Book
Summer Magic, January 2016
Blythe Cove Manor #1
e-Book
With Baited Breath, January 2015
The Lotus Bay Mysteries #1
Paperback / e-Book
One Hot Murder, February 2013
Victoria Square Mystery #3
Paperback / e-Book
The Walled Flower, February 2012
Victoria Square Mystery #2
Paperback / e-Book
A Crafty Killing, February 2011
Victoria Square Mystery #1
Mass Market Paperback / e-Book