"I enjoyed revisiting Sandra Hill's vikings."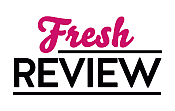 Reviewed by Gabrielle Lee
Posted January 26, 2011

THE VIKING'S CAPTIVE is a reissue of the book originally titled My Fair Viking. In this version, the story gets a little tweaking. I am a big fan of Sandra Hill and was happy to reread this story and see if it was still as good as I remembered. Once again, I found myself drawn into the world of vikings that Sandra Hill has created and enjoying my time there all the way until the end.
If you enjoy Sandra Hill's humor and the witty banter between her characters, you will not be disappointed. Once again I was pulled into Sandra Hill's captivating world of Vikings from the very first page.
Tyra and Adam are a cute couple. Tyra may be tough as nails but, when Adam shows her that she is all woman, Tyra begins to melt. At this point in his life, Adam has given up on everything but Tyra may be just what Adam needs to get out of his funk. The love that developed between the two was a wonderful read.
This story had me glued to my seat. I just had to laugh out loud at some parts. I especially loved the seduction plan that Adam's friends came up with and the wedding plan for Tyra. Those two lists were definitely hilarious. Not only did I love the main characters but also many of the secondary characters endeared themselves to me in this book.
Even though this is a reissue of an older book, Sandra Hill has changed it up a bit. She has even brought back beloved characters that died in the original book. I enjoyed revisiting Sandra Hill's vikings. It is always like returning home and visiting friends whenever I open on of her books.
SUMMARY
Tyra, Warrior Princess
She is too tall, too loud, too fierce to be a good catch. But her ailing father has decreed that her four younger sisters cannot be wed 'til Tyra consents to take a husband. Alas, with no suitors begging for her hand, it looks as if the sisters will all remain virgins.
Then a journey to save her father's life brings Tyra face to face with Adam the Healer. A god in human form, he's tall, muscled, perfectly proportioned. Here is the physician who could cure her father, and the lover who could finally seduce her to his bed furs.
Too bad Adam refuses to fall in with her plans. Holy Runes! What's a lady to do but truss him up, toss him over her shoulder, and sail off into the sunset to live happily ever after.
---
What do you think about this review?
Comments
No comments posted.

Registered users may leave comments.
Log in or register now!