"Mayhem and mischief return to the Pennyfoot Hotel!"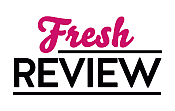 Reviewed by Sharon Galligar Chance
Posted January 5, 2011

No one does Christmas quite like the staff of the Pennyfoot Hotel, where excitement and intrigue are always around every corner.
This year, as friends, family and guests converge on the Pennyfoot for the holiday season, Cecily Sinclair Baxter is up to her ears in preparations to make this Christmas special. Cecily is especially excited for her best friend, Madeline, will be joining them for the holidays with her new baby. But as in years past, bad luck seems to be a constant visitor to the Pennyfoot, especially during the Yuletide season, and this year is no exception. Although kissing under the mistletoe is a centuries-old tradition, at the Pennyfoot, people who are spied kissing under the merry bough keep turning up dead, and it's up to Cecily to figure out who the killer is before more deaths and additional fears ruin the Christmas holidays. And if that's not enough mayhem to keep Cecily busy, Madeline's sweet baby turns up missing, and time is running out to find the baby, solve the crimes, and reign in the chaos before Christmas is upon them.
Kate Kingsbury is the Queen of English cozy mysteries and her special Pennyfoot Christmas editions are always a special treat! She incorporates a lively cast of characters into her stories that fans of her novels will enjoy getting an update on, and her gift of storytelling keeps the action and suspense moving along at a quick pace that always includes a delicious cliff-hanger ending that will have fans impatiently waiting for more!
SUMMARY
This holiday season there'll be murder under the mistletoe at the Pennyfoot Hotel...
As friends, family, and guests gather at the Pennyfoot Hotel to share the joys of the season, Cecily Sinclair Baxter and her staff are hustling and bustling more than ever. Cecily's friend Madeline arrives with her new baby and adds a kissing bough to the decorations. Cecily believes that the holiday couldn't get off to a better start...
But after a footman and a new maid are seen kissing under the bough and then turn up dead afterwards, the downstairs staff is convinced a serial killer is among them...perhaps the mysterious guest known only as J. Mortimer. When Madeline's baby disappears, Cecily desperately tries to find the child. If she doesn't catch this killer in time, everyone's cheer will quickly turn to fear.
Excerpt
Chapter 1
The chill wind from the ocean had brought gray skies and the threat of rain earlier that morning. In fact, the Pennyfoot's chief housemaid thought she smelled snow in the salty air as she stepped out into the kitchen yard.
Above Gertie McBride's head, seagulls circled in search of food, their shrill cries echoing across the smoking chimneys. It wasn't the hungry gulls that caught her attention, however. It was the sound of raised voices, one shrill, the other harsh and grating.
Gertie recognized them both. The high-pitched voice belonged to the new maid, Ellie. Gertie didn't like Ellie. She was the sort that acted sweet and innocent in front of Mrs. Chubb, but behind her back was as saucy as a concubine.
Gertie, on the other hand, believed in saying what she thought, no matter who could hear her. All that putting on airs and graces was nothing better than lying, and Gertie couldn't stand a liar.
The other voice, even harsher now, Gertie knew belonged to the coalman, Stan Whittle. She'd recognize his Scottish accent anywhere. She'd been married to a Scot, and knew what one sounded like. From the sound of it, Stan was really angry with Ellie, for some reason.
The maid, however, seemed more than capable of holding her own. Her voice rising, she shouted words that made even Gertie blush. Deciding that the last thing she wanted to do was get in the middle of an argument, Gertie decided that the wine cellar could wait. They wouldn't need the sherry for another two hours. She'd come back later.
Leaving the two voices to their battle, she turned around and went back inside the kitchen.
#
No one would ever guess, when first glimpsing the red roofs of the Pennyfoot country club, that the sparkling white walls hid a dark and menacing secret. Indeed, upon first sight, the tastefully decorated foyer offered a warm welcome to all who ventured inside.
Met with bright crimson ribbons, boughs of holly and wreaths of lush, green fir adorning the staircase, not to mention the graceful Christmas tree glowing with white lace angels and silver balls, one was immediately engulfed in the best of the Edwardian Christmas spirit.
A tantalizing aroma of spicy, boiled Christmas puddings, tangy mince pies and roasting chestnuts lured the visitor even deeper into the hallways, where anxious staff members, eager to please, extended a guiding hand.
Since long before the turn of the century, the Christmas season at the Pennyfoot had offered its visitors an enjoyable week or so of appetizing food, warm hospitality and exciting entertainment.
Perhaps too much excitement for some, as a few previous guests might have attested. For all who entered the Pennyfoot's walls in December did so at the risk of falling prey to the infamous Christmas curse.
Not that such misfortunes were ever advertised, of course. In fact, everyone employed at the club looked forward to the Christmas season with the firm belief that this year would prove to be the exception.
Cecily Sinclair Baxter was especially determined that no misfortune such as the Christmas curse should mar the festivities. Having once owned the Pennyfoot when it was a hotel, she had sold it to her cousin who had then turned it into the country club.
Cecily had taken over the management and now it was her job to see that each and every guest enjoyed a pleasant and rewarding visit and returned home with many happy memories that would last a lifetime.
She would allow no forbidding thoughts to surface, in the hopes that an optimistic outlook would bring positive results. Nevertheless, her resolve was somewhat shaken when her husband arrived home that evening from his office in London with an ominous declaration.
"He has struck again," Baxter announced, throwing his Homburg onto the bed in the boudoir.
Seated at her dressing table, Cecily stared at his image in the mirror. "Who has struck what, darling?"
"Not what. Whom." Baxter pulled off his cravat and ran a finger around his starched collar. "Another young girl, brutally slain. It's disgusting. You'd think Scotland Yard could have caught the scoundrel by now."
Cecily felt a shiver of fear. "Oh, dear. You're talking about London's latest serial killer."
"I am, indeed." Baxter sank heavily onto the bed. "He's got most of the city terrified out of their wits."
"Are they so sure it's a serial killer? Couldn't it just be more than one murderer?"
"Unlikely. The victims are all young women and all similar in appearance. The trademark of a serial killer. Not only that, with each victim the murderer has left a memento behind."
"Memento?"
"Yes. You know, the sort of badge that distinguishes him as the perpetrator of the crime."
Cecily shuddered. "As if he's proud of his gruesome handiwork."
"He usually is," Baxter muttered darkly.
"So what kind of memento is he leaving?"
"No one knows. Scotland Yard refuses to disclose a description. They call him the Mayfair Murderer. Apparently all the bodies have been found on or close by Savile Row."
"Good heavens." She sat up. "That is a very nice part of town. Whatever is the city coming to, harboring mass murderers in such a respectable area?"
"Which makes one wonder what it was about that place the killer hated so much." The clip clop of horses hooves and the rumble of carriage wheels outside caught his attention. He rose and walked over to the window. "Looks as if some more guests are arriving."
"Most of them are here now." Cecily leaned forward and dabbed at her nose with her powder puff. "The honeymoon couple arrived first. Geoffrey and Caroline Danville. They are such a precious couple and so obviously in love. The very first thing they did was kiss under the kissing bough. Just so adorable."
Baxter raised his eyebrows. "Kissing bough?"
"Yes, dear. That big round ball of greenery hanging in the foyer. Surely you must have seen it? It's enormous!"
Baxter merely grunted. "Another of Madeline's works of art, I presume."
"You presume right, dear." Cecily decided to ignore the hint of derision in her husband's tone. Madeline Pengrath Prestwick was one of Cecily's best friends.
Tall and slim, Madeline resembled a woodland nymph rather than a doctor's wife. Her frocks were of the finest linen, but flowed to her bare feet without any of the confining tucks and seams that fashion demanded. With great disregard to protocol, she often left her black hair unbound, allowing it to fall to her waist. It pained Cecily that not one hint of grey appeared in the gleaming locks. In fact, Madeline had not seemed to age at all in the years Cecily had known her.
That her perpetual youth was due to her mysterious powers with herbs and wild flowers was never in question, and Cecily had often been tempted to ask for a bottle of whatever magical potion kept her friend looking twenty years younger than her age.
Only pride had kept her tongue still. Pride and the knowledge that if Baxter were to ever find out, she would never hear the last of it. Madeline was considered a witch and feared by many of the inhabitants of Badgers End. Baxter shared in that belief. He tolerated the woman solely because she was a beloved friend of his wife's.
Cecily leaned forward and studied her face in the mirror. No matter how much cold cream she smeared on her skin at night, the little lines at the sides of her eyes seemed to grow deeper every day. Just a few short years now until her fiftieth birthday, and the closer she got, the less she liked it.
She glanced at her husband's image again. Baxter looked no older than the day she'd met him. Drat the man. Why was it that men appeared better-looking with age, while women just became old and decrepit?
"Isn't that in questionable taste?"
Having forgotten the point of their discussion, Cecily blinked. "I beg your pardon?"
"The kissing ball thing. Do you really want people to put on a public exhibition in the foyer? Don't you think that might give the Pennyfoot a somewhat unsavory image?"
Cecily swung around on her stool. "Bax! How terribly unromantic of you! The kissing bough has been an English Christmas tradition for hundreds of years. Besides, we've always had a sprig of mistletoe hanging in the foyer. You've never found that unsavory."
Baxter shrugged. "Maybe because it wasn't quite so obvious as a monstrous ball of the stuff. I have visions of our guests fighting to slobber all over each other in full view of the front door. I can't imagine that would enhance our reputation."
"In case you haven't noticed, the Pennyfoot's reputation has never been exactly pristine. It's common knowledge that the aristocracy uses our facilities for illicit relationships, and may I remind you that it's only recently that we have had a license to conduct card games. Until then, if you remember, we were forced to keep our illegal card rooms underground. I hardly think a kissing bough compares to any of that."
He must have heard the resentment in her voice, as he moved over to her and laid a warm hand on her shoulder. "Forgive me, my dear. I'm being overly critical."
"Yes, you are." She peered up at him. "Are you, perhaps, not well?"
Shaking his head, Baxter walked over to the wardrobe and opened it. "I am disturbed, that is all. I happened to see a picture this morning of the Mayfair Murderer's latest unfortunate victim."
Cecily was surprised to see her husband visibly shudder. Baxter was usually complacent in the face of adversity, and it troubled her to see him so upset. "That must have been quite horrifying."
"It was." Pulling a black dress coat from the wardrobe, Baxter muttered, "Diabolical. I hope they catch the wretch before he butchers someone else."
Cecily ignored her little flutter of apprehension. "Well, thank goodness we are far from the city. We have no such worries here."
"Not that far. After all, most of our guests have traveled here from London."
Cecily managed a nervous laugh. "Well, I'm sure we won't be offering hospitality to a serial killer."
"I sincerely hope not." Baxter moved closer and reached for the white bow tie lying on the dresser. "I don't know why you insist we join the guests for the welcome banquet. All those introductions, small talk and hand-shaking - not to mention that fussy little photographer getting in everyone's way. By the time we're done with it the food will have grown cold."
Cecily rose from her seat to assist her husband with his tie. "Hush, dear. You know quite well that we always personally greet our guests at the welcome banquet and that you always enjoy conversing with the ladies. As for the photographer, just think of the memories we'll have to look back on when we are too old to manage the country club anymore."
Baxter grunted again and dropped a light kiss on his wife's forehead. "If you say so, my dear."
"You'll enjoy meeting Sir Walter and Lady Hayesbury. He's a baronet and such a charming man. He was most understanding when I explained about the roof."
"The roof?"
"Yes, dear. Ellie, the new maid, noticed the bed in room four was quite damp. When Mrs. Chubb went up to inspect it she saw the roof had been leaking. She summoned the roofers, and they arrived this afternoon. I had to explain to Sir Walter that there might be some noise while the repairs are going on, and he was most accommodating. A very engaging man."
"Hmmph. Not too engaging, I hope."
Cecily smiled. "Never fear, my dear one. No one will ever take your place in my heart."
"I'm happy to hear it." He peered in the mirror to inspect her handiwork. "Who else do I have to worry might steal my wife's affections?"
She laughed out loud. "Well, there is one particular gentleman. Mr. Mortimer. He will be spending Christmas here alone, so I feel rather sorry for him."
Baxter straightened. "It always amazes me how some people can run away to a strange place to be alone, especially at Christmastime."
"Sometimes it's easier than being surrounded by the familiar." Cecily frowned. "I can't help feeling that this gentleman has suffered some kind of tragedy. He barely speaks and keeps his face hidden by one of those awful slouch hats that painters wear. He didn't even sign his first name, just an initial, J. Mortimer. A very unhappy man, I would say."
"I do hope you are not going to spend the entire Christmas season worrying over a complete stranger who might simply be suffering from a bilious stomach."
"No, dear. Of course not. I shall be far too busy." She held up the two ends of a string of pearls. "Would you be an angel and fasten these for me, please?"
His fingers fumbled at the back of her neck, sending delicious little tingles down her spine. "It sounds as if we have a mixed bag of guests as usual."
"We also have two children staying with us. Lord and Lady Millshire have brought their son, Wilfred, and their daughter, Harriet. Rather rambunctious, I'm afraid. "
His hands stilled. "There goes the peace and quiet. Young children?"
"About the same age as Gertie's twins. It's too bad the twins are in London until Christmas Eve. They could have played together."
"I hardly think our guests would allow their children to associate with the offspring of a housemaid."
"Chief housemaid." Once more Cecily gave her husband a worried look. "Good heaven's, Hugh, the twins are your godchildren. You didn't have to sound so derisive. Gertie has been with us since she was a child herself. She's part of our family, as is all our staff. You're not usually so contemptuous. You really must be out-of-sorts." She rarely called her husband by his first name, and usually did so when she was annoyed with him.
Apparently acknowledging this, Baxter was immediately contrite. "I'm sorry, dearest. I shall make no more comments, I promise, until I'm in a better frame of mind."
"That would be wise." She pulled open a dresser drawer to retrieve a white lace-edged handkerchief. Tucking it into her sleeve, she murmured, "Perhaps we should join our guests for dinner. Maybe they can improve your disposition."
She led him from the room, feeling a deep sense of foreboding. Something had greatly upset her husband. If it were
indeed the picture of the slain girl that had generated such concern, then she shuddered to think what the poor woman had suffered at the hands of such a beast. In light of that, it was difficult to hold forbidding thoughts at bay.
Descending the gaily decorated staircase, she sent up a silent prayer that the Christmas curse be forever banished from the Pennyfoot country club. May this be the first year they could escape such tragedy and simply enjoy the happiest season of all.
#
Mrs. Chubb, the Pennyfoot's industrious housekeeper, was in a particularly good mood. She had received news that her daughter was expecting an addition to the family, and she was already planning her summer visit.
Much as she loved living in the tiny village on England's southeast coast, there were times when she missed her daughter dreadfully, and lived for the excuse to make the long journey north.
So it was that when Ellie, the new maid hired for the busy holidays, had alerted her that one of the ceilings on the top floor had sprouted a leak, soaking the bed beneath it, Mrs. Chubb had viewed the calamity with less concern than she might have done normally. After all, what was a wet bed compared to a new life on the way? She had simply rung the roofing company and demanded they start work that very afternoon.
Even when her chief housemaid, Gertie, charged into the kitchen with her usual lack of grace and decorum, cap askew and strands of dark hair flying, Mrs. Chubb resisted the temptation to scold her and made do with a loud sigh instead. "One of these days, Gertie, my girl, you'll rush in here like that and do some real damage. Then you'll be sorry, mark my words."
Gertie grinned. "Sorry, Chubby. I was in a hurry. Pansy forgot to bring the shakers up to the dining room." She rushed over to the dresser and grabbed up the tray of silver salt and pepper shakers. "She'll forget her bloody head one day, that girl."
"How many times do I have to tell you? Don't call me Chubby." The housekeeper wagged a finger at her unrepentant maid. "I don't know what you and Pansy get up to in that dining room, but you were both supposed to be back here half an hour ago. Michel will be in any minute and you know he throws a fit if his potatoes aren't peeled."
Gertie wrinkled her nose. "Michel throws a bleeding fit over nothing. All that crashing and banging around gives me a headache. You'd think he was the king of England instead of a blinking chef. I don't know why madam ever hired him. He's nothing but a big ponce with a bad temper."
"Gertie Brown McBride!" Mrs. Chubb dug her fists into her ample hips. "Hold your tongue! Calling people such names, indeed."
"All right, all right. Keep your bloomin' hair on." Gertie stomped over to the door with the tray. "I've got to get back to the dining room with the shakers, or we'll never have the tables ready for the welcome banquet."
Mrs. Chubb held up her hand. "Just a minute! As soon as you've finished up there, tell Pansy she's to boil up some water for hot water bottles."
Gertie raised her eyebrows. "We already aired all the beds."
"Yes, well, one of them's soaking wet, so we're going to need hot water bottles and warming pans to get it dry."
"Someone wet the bed? How could they? We haven't had any guests until this afternoon." Gertie widened her eyes. "It weren't Mr. Baxter, was it?"
All of Mrs. Chubb's patience evaporated. It was one thing to insult the chef, but to cast aspersions on madam's husband was something she simply would not tolerate. Raising her voice, she barked, "No, it wasn't Mr. Baxter! It was a leak in the roof. Get up there right now so you can both get back here and get that water boiled and the warming pans filled with coals."
"All right, all right. I'm going." Gertie bashed the door open with her knee and disappeared, though she could be heard muttering to herself all the way down the corridor.
Letting out her breath, Mrs. Chubb turned to Ellie, who had been cowering in the pantry throughout the exchange. "What are you doing in there? Come on out here. I need you to get the hot water bottles and warming pans from the laundry cupboard. Right this minute."
Ellie scurried to the door and pushed it open. "Yes, Mrs. Chubb. Right away, Mrs. Chubb."
The housekeeper watched the door swing to behind her. If only Gertie and Pansy were half as obedient and respectful. This new maid was such a polite little thing. Maybe a bit too jumpy and nervous at times, but always willing to please. With that flaxen hair and blue eyes, at times she looked like a little angel.
Mrs. Chubb's lips twitched. There was no possible way Gertie could ever look like an angel. Not only was she as dark-haired and dark-eyed as the devil, she had the build and constitution of a bull. And every bit as stubborn.
Still, she had to admit, the Pennyfoot would be a dull place without Gertie McBride and her runaway tongue. Not that working in the club was ever dull. Especially at Christmastime. Her stomach gave a little flip. No, not this year. This year there would be no nasty business. This year was going to be different. She'd bet her best bonnet on it.
---
What do you think about this review?
Comments
No comments posted.

Registered users may leave comments.
Log in or register now!