"An exceptional debut novel... a thrilling and intriguing legal mystery with just a hint of romance"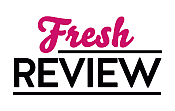 Reviewed by Maria Munoz
Posted December 20, 2010

With her exceptional debut novel, LAW OF ATTRACTION, Allison Leotta has written a thrilling and intriguing legal mystery with just the right hint of romance.
Anna Curtis, Assistant U.S. Attorney in Washington, D.C., makes up for her inexperience with a sharp legal mind and a powerful drive to protect the victims of domestic violence. When Laprea Johnson, who lied on the witness stand to protect D'Marco (her abusive boyfriend and baby daddy), is found dead in a dumpster behind D'Marco's apartment, Anna is horrified and guilt stricken. She suddenly finds herself second chair in a homicide case and working closely with Jack Bailey, the experienced and intimidating chief homicide prosecutor. She quickly proves her skill as a lawyer as they seek justice for Laprea and her family.
Complicating matters is public defender Nick Wagner, D'Marco's attorney. His budding relationship with Anna is cut short with Laprea's death. What does his willingness to do anything to defend his client mean for any future relationship between them?
I really enjoyed reading LAW OF ATTRACTION, and stayed up late in to the night to see how it would end. Ms. Leotta, who is a federal prosecutor, captures much of the complexity and ambiguity inherent in the legal process while completely engaging the reader. Told from multiple points of view, each character has a unique voice which is consistent with his/her personality and life experiences. I liked that fact that, while Anna is as smart and talented attorney, the nervousness and mistakes that come with inexperience were evident. While the legal thriller is not a genre I routinely read, I would definitely add any new books by Ms. Leotta to my must read list.
SUMMARY
As a newly minted Assistant U.S. Attorney in Washington, D.C., Anna Curtis has already developed thick skin to deal with the brutality she encounters with her daily stack of domestic violence cases. Yet when Laprea Johnson walks into Anna's life—battered by her boyfriend on the morning after Valentine's Day—there's something about this particular case that Anna can't quite shake, something that reminds the prosecutor of her own troubled past.
At the trial, Laprea makes a last-minute reversal, lying on the witness stand to free her boy-friend. Shortly after he is freed, Anna is horrified to hear that Laprea's body has been found in a trash heap. Hastily assigned to prosecute the murder case alongside intimidating chief homicide prosecutor Jack Bailey, Anna's heart sinks when she learns that her own boyfriend, public defender Nick Wagner, is representing the accused.
Torn between bringing the killer to justice and saving her personal life, Anna makes a series of choices that jeopardizes her career, her relationships, and her very life as she uncovers the shocking truth behind the murder. Weaving expert knowledge with deft storytelling, federal sex-crimes prosecutor and Harvard Law School graduate Allison Leotta takes readers on a thrilling ride through D.C.'s criminal justice system. From the back rooms of the U.S. Attorney's Office and the flirtations and machinations of Washington's Ivy League lawyers to the struggles of its poorest citizens on the gritty streets of Anacostia, Law of Attraction is a gripping debut from an exciting new talent.
---
What do you think about this review?
Comments
No comments posted.

Registered users may leave comments.
Log in or register now!