"Beauty is the Overriding Virtue"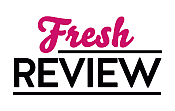 Reviewed by Diana Troldahl
Posted October 12, 2010

Valcia, a mythical land existing side-by-side with the Ancient Greeks, is a place where young 'commoners' (mortals) may audition for a place as a Yet-God, perhaps to someday take their place with the Eternals themselves. External beauty is the overriding virtue, cruelty and mockery the accepted response to anyone who fails to meet that standard. THE MYTH OF VALCIA is about two sisters, Selza and Delthi, who trigger the collapse of their civilization by revealing the lies at its heart.
The best aspect of this book is the author's imagination. Imaginative elements are interspersed with jarring scenes containing varying degrees of violence. A strong moral theme is carried throughout the narrative. The premise, while not unique, was a fairly solid starting point, and the plot had some unexpected twists. Unfortunately, the author's skills do not yet match his ambition. Sprawling dialog and description diluted the force of the narrative. A few disjointed essays having nothing to do with the story are inserted after the main book, along with author's notes that reveal the author's lack of experience. The book would have been better if these sections had been omitted.
Self-published books can be rare gems, or they can sit on the shelf like heavy lumps of bread not given the time and attention to rise before baking. The frequent misuse of words (e.g., except for accept, there for their, etc) and grammatical errors was disappointing and distracting. As a reviewer, I rarely mention grammatical or spelling errors but in this case it seems germane as they disrupted the flow of narrative. I feel this book would have benefited from major editing to tighten the plot and focus the storyline.
Cameron Glenn has an imagination worth nurturing and may yet become a professionally published author if he learns from appropriate feedback and improves his knowledge of structure. I applaud his hard work and bravery at continuing to pursue a career as a writer.
SUMMARY
Sister's Selza and Delthi are both admired and reviled for their beauty and talents among their beauty worshiping culture on the island of Valcia in the times of the ancient Greeks.
When Selza is selected by the Eternal god Pezek to become a yet-god and live with the other yet-gods atop Mount Olpous, events unfold which will forever change their civilizations ideas of what truth and beauty are.
---
What do you think about this review?
Comments
No comments posted.

Registered users may leave comments.
Log in or register now!