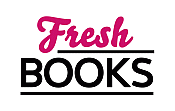 May Blossoms (books) for reading!
"A funny, sad, and inspiring story of how two shattered souls struggle to find themselves and each other."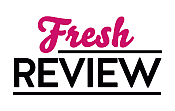 Reviewed by Mandy Burns
Posted October 8, 2010

For the past three years, young widow Cassie Danner has been drifting through life numb with grief and pain over the loss of her husband. Taking on miscellaneous seasonal jobs was what Cassie did while her husband was alive and went mountain climbing all over the world. Cassie doesn't see any reason to change now. She's just taken on the job of cook at a Wyoming dude ranch, thinking how hard can cooking be anyway; as long as she can enjoy the environment around her, Cassie feels she can do anything. Unfortunately, famous actor Robbin McKeag happens to be the owner's son and doesn't miss an opportunity to point out Cassie's every mistake, including her lack of cooking abilities and always trying to get her fired. Thankfully, Robbin's father has taken a liking to Cassie, allowing her to learn the fine art of cooking on a ranch. Maybe this will help Cassie find herself, as well.
Robbin McKeag is attempting to straighten out his life from the chaos of fame, drugs, alcohol, women, and the media at every turn. Retreating to his family ranch in Wyoming, he still plans to keep alcohol and woman on his to-do list. Robbin's requirements for a ranch cook are completely ignored when his father hires Cassie Danner for the summer. Dealing with his own issues, Robbin has no time for a pretty woman who, in his opinion, can't do much of anything, but his father has taken a liking to Cassie. Robbin decides to take the rude and belligerent approach with Cassie, hoping she will leave or be fired. The time he spends in her company increases his attempts to become intimate, but Cassie has his number and refuses Robbin at every turn, knowing they both have some soul-searching to do.
COWBOYS NEVER CRY is funny, sad, and inspirational; a beautiful story of how two shattered souls struggling to find themselves and each other. A phenomenal read!
SUMMARY
Cowboys are NOT her weakness-until she meets the right one-in this funny, wise, romantic novel about women and cowboys, both real and imagined.
Cassie Danner doesn't swoon over cowboys. A young widow with a still- mending heart, she seeks solace in her new summer job as cook on a Wyoming dude ranch. How ironic that she ends up tussling with Robbin McKeag, the ranch owner's son and a superstar celebrity for having played iconic cowboys on the big screen.
Disillusioned with fame, Robbin has retreated to his dad's ranch to reconnect with the land. But there's something about Cassie that gets his goat. And Cassie can't help but be drawn to Robbin as he struggles to become a better man. Are they about to play out a classic romance, or will the cowboy mystique and charm wear off?
---
What do you think about this review?
Comments
No comments posted.

Registered users may leave comments.
Log in or register now!