"Christmas is Never the Same Without Family, This Christmas They Will all Start Fresh and New!"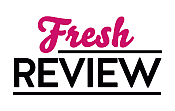 Reviewed by Tonya Callihan
Posted September 27, 2010

Christmas is coming... and this year, it's going to hit hard. For the first time, undercover agent Reid Graham has something to lose-- the sons he's never met, and the woman he couldn't forget.
While on a mission, Reid had broken the rules to share a very passionate night with Lara. After that night, Lara learned he was dead, his shop and hers burned to the ground. Later, Lara learned she was pregnant with Reid's sons.
Almost two years later Reid and Lara are thrown together again when a gunman kills Reid's witness, an event which drags Lara into the middle of things. Reid then learns of his two sons, and Lara learns that the man she had fallen in love with, the man who she thought had died in that fire, was still alive. When Lara first tells Reid the twins are his, he doesn't believe her. But after taking her and the twins to a safe house, he knows they belong to him. Now, he will do anything and everything in his power to save the woman he loves and his children.
It has been a long time since I have picked up a Harlequin Intrigue book, and even longer since I have read an amazing story by Dana Marton. But it didn't take me long to instantly fall into the tale of a family torn apart by tragedy, and brought back together when all is almost lost. You know Reid wants to do the right thing. He yearns to be a family man, but how can he do that with his job? At every turn, he would be putting Lara and the boys at risk; he can't do that. Lara is a strong, independent woman, who eventually learns she is living her life, and no one else's. She has also been alone for the past two years to raise her beautiful boys. She's determined to do that with or without Reid.
You will instantly love these two characters. You'll also love the dynamics of this story, and the twists and turns. Just when you think you know what is about to happen, Ms. Marton hits us with a 180 and something you would least expect happens. In other words, she'll keep you on the edge of your seat. I turned the pages so fast, I have paper cut on two of my fingers. I couldn't put this book down...and I'll bet neither will you.
SUMMARY
In one unforgettable moment, Lara Jordan broke all the rules in her play-it-safe handbook and spent an incredible night with Reid Graham, a practical stranger. But before she even had time to bask in her fearlessness, a suspicious fire stole him away and left her pregnant, heartbroken and alone. Until now.

Walking back into Lara's life after two years was never on the operative's agenda. Unfortunately, remaining "dead" was no longer an option once their baby boys were kidnapped. Now, Reid had to convince Lara she could trust he'd sacrifice his own life to bring their children home for Christmas— without admitting the mission might just come to that.
Excerpt
His hands were stained and rough-skinned. Large. They were the hands that testosterone hath made, she would think later, when she could think. His grip was all male and possessive. His fingers dug into the pale skin at her hips.

Something in her responded to him. Everything in her responded to him.

"You have that wild streak of your grandmother's, Lara Jordan." Her mother had always poured her disapproval on her every chance she got. "Mark my words, girls like you come to a bad end," she used to say, then would add with a disgusted glare, "Every time."

Lara had fought that parental prejudice all her life, only to realize now that her mother had been right. At the urging of the man who was kissing all common sense from her, she lay back on the wood-top table—flour dust be damned—and let him situate himself between her legs.

She was twenty two, alone in life for the first time, and she was about to lose her virginity to the most dangerous man she'd ever set eyes on. And she couldn't claim for a moment that he'd seduced her. She was the one who'd strolled over to his bakery next door with a trumped up excuse, after hours.

"Here we are, the butcher and the baker," she said just so there'd be something in the air beyond their panting.

He licked a fiery trail down her neck and stopped to press his hot lips against her racing pulse. "If a candlestick maker tries to interrupt, I won't be hold responsible."

They groaned together at the lame play on the nursery rhyme.

She didn't know any candlestick makers, but she thought she might have found the candlestick.

Oh, my.

Her skirt came up. Her panties slipped away. His mouth scorched her nipples through the thin fabric of her bra. She ran her fingers over the corded muscles of his back. He was almost a full head taller than her and built like a brick oven. She was built like, well, like a butcher, but she felt feminine next to him, desirable in his hot gaze from the beginning.

When she'd decided to take over and run the butcher shop she'd inherited from her uncle, she considered that she might be getting in over her head. She had no idea how deep. But this was the life she wanted--adventure, challenge, and not the staid, average existence her mother had lived where every move was dictated by rules and more rules. She was going to be wild and free.

The man between her legs lifted his head, his dark gaze burning into hers. He said one word only, "Mine."

"Yes," she whispered as he pushed inside her with incredible restraint.

They'd known each other for a week.

Two years later...

The day had been going to hell in a hand basket even before his past decided to rise up and spit into his face. Undercover agent Reid Graham watched with mixed emotions as Lara Jordan walked in on the arms of a corporate stiff whose suit cost more than his monthly government salary.

Of all the restaurants in all the world, and she walks into this one. Tonight of all nights.

Lust and anger hit him in the gut in about equal doses. Lust, because the memory of their one night two years before was still his number one favorite fantasy. Anger because a single word from her could blow his cover and jeopardize an operation he'd invested years' worth of sweat and blood in. One wrong word could easily get the both of them killed.

And not just them. He glanced around the crowded dining room, frowning at the people who could go from innocent bystander to victim in a blink of an eye.
---
What do you think about this review?
Comments
No comments posted.

Registered users may leave comments.
Log in or register now!