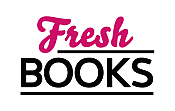 Giving thanks for reading in November
Dana Marton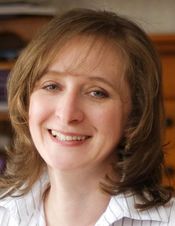 Blogging at Fresh Fiction
Is Dana Marton Your Match?
January 2, 2018
Author Reader Match Instead of trying to find your perfect match in a dating app, we bring you the "Reader Read More...
Dana Marton | The Perfect Dessert
November 12, 2011
I've noticed that novellas have been making a comeback lately. Amazon.com has 8,224 novellas available at the moment. Once upon a time Read More...
Dana Marton | Christmas with an Intriguing Twist
December 12, 2010
Read More...
Dana Marton | When Your Hobby Becomes Your Job – and Giveaway!
October 4, 2010
I love writing. I love creating characters with nothing more than a blank page and an active imagination, then breathing life into those characters with Read More...
Dana Marton | Change Can Be For The Best
June 15, 2010
I was asked recently where I get my ideas for my books. Well, the short answer is: everywhere. The long answer is: I write the Read More...
Dana Marton | Daydreaming
May 20, 2009
I love a great many things about romance, but I like the fantasy aspect the most. Daydreaming is such a wonderful pastime, isn't it Read More...
Dana Marton writes fast-paced action-adventure romances that take her readers all over the globe. She is a Rita Award finalist and the winner of the Daphne du Maurier Award of Excellence. She loves writing stories of intrigue, filled with dangerous plots that try her tough-as-nails heroes and the special women they fall in love with. Her books have been published in seven languages in eleven countries around the world. One is even available as a comic book in Japan. She loves hearing from readers and considers all the wonderful people she's met through writing her favorite part of her job.
Log In to see more information about Dana Marton
Log in or register now!
Series
Broslin Creek | HQ: Texas | Mission Recovery | Agents Under Fire | Hardstorm Saga
Books:
Threat of Danger, June 2018
Mission Recovery #2
Paperback / e-Book
Silent Threat, January 2018
Mission Recovery #1
Paperback / e-Book
Flash Fire, November 2015
e-Book
Accidental Sorceress, March 2015
Hardstorm Saga #2
Paperback / e-Book
Reluctant Concubine, March 2015
Hardstorm Saga #1
Paperback / e-Book
Spy in the Saddle, November 2013
HQ: Texas
Mass Market Paperback / e-Book
Dangerous Attraction, November 2013
Boxed Set
e-Book (reprint)
My Spy: Last Spy Standing, September 2013
HQ: Texas
Mass Market Paperback / e-Book
Most Eligible Spy, August 2013
HQ: Texas
Mass Market Paperback / e-Book
Deathwatch, August 2013
Broslin Creek #1
Paperback / e-Book
Deathtrap, June 2013
Broslin Creek #2
Paperback / e-Book
Deathscape, December 2012
Paperback / e-Book
Warrior Agent, October 2011
Agents under Fire #3
e-Book
The Black Sheep Sheik, September 2011
Mass Market Paperback / e-Book
Avenging Agent, August 2011
Agents under Fire #2
e-Book
Guardian Agent, June 2011
Agents Under Fire #1
e-Book
The Spy Who Saved Christmas, October 2010
Paperback
Royal Captive, June 2010
Defending the Crown #4
Paperback
Stranded With The Prince, May 2010
Defending the Crown
Mass Market Paperback
The Socialite And The Bodyguard, January 2010
Bodyguard of the Month
Mass Market Paperback
Royal Protocol, June 2009
Defending the Crown
Mass Market Paperback
Saved By The Monarch, May 2009
Defending the Crown
Mass Market Paperback
Desert Ice Daddy, March 2009
Diamonds and Daddies
Mass Market Paperback
Tall, Dark And Lethal, December 2008
Thriller
Mass Market Paperback
Sheik Protector, September 2008
Mass Market Paperback
72 Hours, April 2008
Thriller
Paperback
Sheik Seduction, January 2008
Paperback
Intimate Details, September 2007
Mission: Redemption
Mass Market Paperback
My Bodyguard, August 2007
Mission: Redemption
Mass Market Paperback
Ironclad Cover, May 2007
Miniseries: Mission: Redemption
Paperback
Secret Contract, April 2007
Miniseries: Mission: Redemption
Paperback
Undercover Sheik, December 2006
Paperback
Bridal Op, August 2006
Miniseries: Miami Confidential
Paperback
Protective Measures, May 2006
Hardcover
Rogue Soldier, February 2006
Intrigue #902
Paperback
Shadow Soldier, October 2004
Paperback