"An incredibly enthralling, delicious, and salacious medieval romance!"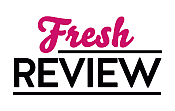 Reviewed by Audrey Lawrence
Posted September 24, 2010

With her flaming hair and bright sparkling eyes, the beautiful Senna de Valery was a force to behold. Having taken care of her family from a very early age after the desertion of her mother, Senna had grown to be fiercely independent. She was blessed with a sharp, quick, and calculating mind, and could work out the business odds of any situation in short time. Determined to have a source of income that would protect her family, she further developed her business acumen and her specialty wool taken from the small herd of sheep her mother had started at their home in England.
As her family well knew, when Senna said she was going to do something, she would. Thus, when a contract for a sale of wool came from Lord Rardove in Ireland, Senna quickly worked out the potential profits and was on her way. Unfortunately, word of his cruelty and treachery did not reach her until after she arrived in his keep.
Meanwhile, the nobly raised Irish warrior and Councilor, Finian O'Melaghlin, had been sent by his king to Rardove on a dangerous mission. He had to find out exactly how much Rardove knew about the extraordinary capabilities of the legendary dye extracted from the Wishmés mollusks. Despite having been badly beaten (his taste of the Rardove hospitality), weighted down with heavy shackles, and facing imminent death, he chanced to see Senna as she made her displeasure known to Rardove and smiled at her to give her courage. He was not to know how far reaching the impact of his quick smile had on his fate, and the paths it would force them to take.
For a relatively new author, Kris Kennedy has woven an incredibly delicious and salacious medieval story that is sure to captivate the hearts and imaginations of romance readers everywhere. Finian has the brawn, the fast thinking intelligence, the humor, the loyalty, and ready smile so becoming a hero. Senna demonstrates the charm and audacious behavior we wish, in our inner heart, for ourselves. The research done by Kennedy to make this story realistic and fast moving is awesome. It helps to move the story forward, while pulling the reader into this spellbinding story. We experience the sweat, the tension, and the fear as people move to protect what is held dear while battling those who would take it away. This is one Irish Warrior tale you won't want to miss!
SUMMARY
Inhibited, accountant-minded Senna de Valery comes to Ireland to finalize a deal that will save her faltering wool business. What she gets instead is a cunning English lord with dangerous ulterior motives.
Forced to rely on her wits, not her ledgers, Senna frees an Irish warrior chained in the prisons, and together they flee across the war-torn land of medieval Ireland. But Finian O'Melaghlin is more than a charming, roguish warrior. He is councilor to his king, on a grave mission to recover military secrets, and has a dangerous agenda of his own.
Neither is prepared for the powerful forces arrayed against them.
Neither can resist the fiery passion igniting between them.
They cannot imagine the sacrifices they will face, nor the choices they will be forced to make.
King and outlaws, weapons and war: Can love indeed triumph over all?
Excerpt
They floated off, the old man watching them, until the tall grasses swallowed him up, and the only thing to be seen was the blue bowl of sky overhead and the long, stretched-out wings of a dark, silent cormorant that flew overhead.
"Ye gave him coin?
At Finian's sharp tone, Senna looked down and nodded.
He snorted. "Ye bribed him. That's something ye English like to do."
She smiled loftily. "And something you Irish like to do is assume you understand the meaning of things. 'Twasn't a bribe. And if you cannot see that, then I am at a loss for words."
He snorted again. "That'll be a rare day in hell."
"You snort a lot," she pointed out.
He stared at her. "Lie down."
"Pardon?"
"An Irishman in an Irish curaigh floating down an Irish river with a sack of skins is unremarkable. You, remarkable. Lie down."
"How am I remarkable?" she asked, already lowering herself.
He just looked at her.
She did insist on disrobing somewhat, rather than lying in wet leather, to be baked like a cod in the sun. He grumbled but she was resolute, and in the end, he relented.
A brief, disagreeable delay ensued, wherein she hitched and yanked at various wet clothes, disrobing down to a thin linen shift. Then she lay down in the bottom of the boat.
The sacks of skins were not down here with her, she realized irritably, although they would have made perfect bedding. But they were perched on one of the benches, sunning themselves. Finian's sword and bow were down here with her, of course, out of sight but within easy reach. They were also poking her.
She shuffled around, trying to fit into the small cramped hull of the boat, which really was not where she wished to be, not even for a moment. She was squished, her arms tight up against her sides. It smelled. It was mucky. It was wet. Wet, as if a small pond held a secret life down in the basin of the curmudgeon's curaigh, or whatever Finian had called it.
"Finian."
"Mmm?" He didn't look down. His powerful arms kept up a powerful paddling. She could almost feel the river skiffing away not an inch below her body.
"I think there's fish down here."
"Aye. This river has many fish."
"No. I mean this boat. Swimming around me. Little tiny fish."
His lips twitched.
"If you laugh, I'm getting up," she warned.
"Hush." His voice went low, his lips hardly moved. Senna barely had time to feel a tingle of concern before she heard the shouts of men at the shoreline. The rush of panic came flying for her. English men. Soldiers.
They'd been found.
"Heave to, Irishman," one of the soldiers called.
Finian shoved the paddle deep into the mud of the riverbed, keeping the boat from sailing any further, which would have sent the soldiers shouting for whatever others were billeted the people and patrolling the lands. It also kept the curragh from going any closer to the shore.
"That looks like O'Mallery's nubbin' boat," one of them said.
"That's so," agreed Finian easily. "He let me use it."
"Not bloody likely," muttered the shorter one. They two stared at each other a moment, then the taller one snapped his fingers.
"O'Mallery don't let his wife use his pecker," he growled. "Come over here, boy."
Senna could almost feel Finian rise up in the boat, like a huge wave uncoiling itself close to shore. She grabbed his boot. His steely gaze snapped down. With her free hand and an open palm, she mimed going softly down. Sit down, calm down.
"For me," she whispered.
He fired his gaze up again. "There's only two of them," he said, not moving his lips.
"Now there's only two," she whispered. "You said you enjoy traveling with me. I enjoy traveling with you, too. Let it be."
"I've let a lot of things be," he said in a calm voice. That worried her. He was still squinting towards the shoreline, locked, she supposed, in mortal eye combat with one of the English soldiers.
"I'll make it up to you," she whispered urgently.
The faintest trace of a smile lifted his lips.
"Boy, git over here."
It was the whisky that made her do it. She was fairly certain of that. The hot, uninhibiting flush the drink had sent coursing through her limbs simply floated into her brain and melted her wits. She took a deep breath, gave her tunic a harsh tug so it tore further, exposing an immodest curve of her breasts and the valley between. Then she sat up. Unraveled, really. Or so she hoped.
Finian's jaw dropped, but not so far as the English boys' did on the shore.
"Jay-sus!" one of them shouted, jumping back as if she was one of the fey.
She smiled as lustily as she could and draped her arms over Finian's thighs, her face close to his groin, implying she'd only just lifted her mouth away.
"Hello lads," she said in a confident, husky tone. Or did it sound like she was sick? She didn't quite know how to sound seductive, and hoped this would do. "Are we disturbing ye?"
She tried to sound as much like Finian as possible, the rocking cadence of his speech, the slow, seductive dropping off of the sharp-pointed ends of words, as if he couldn't be bothered to stab so at a thought.
The soldiers gaped. Finian adapted immediately. He put his palm lightly but possessively around her back of her head, exerting the slightest pressure downward, bringing her lips just slightly closer to what was now, partially, an erection. He was obviously familiar with the move. A fiery rush shot through her body, down to her womb.
The young soldiers turned their gapes to Finian, then burst out laughing, smacking each other on the arms, as if they'd accomplished something great and worthy. All pretense of being on opposing sides fell away in the face of getting a woman to suck their—.
Holding her stiff smile, Senna said through unmoving lips, "You may attack them now."
Finian didn't remove his gaze either. "Shall I? And yet, we like traveling together."
"Let's try this, then." She lifted her voice. "Have a good day, lads," she sang out, lifting one hand to wave. "I know we will."
Finian yanked his paddle up and the boat began slipping downstream. One of the soldiers stepped forward, a concerned look on his face. He raised a hand, half roused from his voyeuristic stupor.
Again, it was the whisky that gave her the idea. She was quite certain this time.
She bent her head and brushed her lips over Finian's erection.
The soldiers' jaws dropped, then they exploded into whoops and hollers, jumping up and down like they were standing on a beehive. Nothing about Finian changed, except that his hand tightened almost imperceptibly around the back of her head.
The river sluiced away beneath the boat, but Senna, to her own dim surprise, did not move. The bottom of the boat was hard and wet, with a rib bone-like wooden beam jutting into her as she knelt between Finian's legs. But she didn't feel a thing.
All she was aware of was Finian's hard thighs beneath her arms, the heat of him engulfing her chin and cheeks, the hot sun on her top of her head, and the powerful rising up of his chest. His was looking down, his face shadowed, his dark eyes unreadable but watching her. And his hand was still on the back of her head.
She must never drink whisky again.
---
What do you think about this review?
Comments
No comments posted.

Registered users may leave comments.
Log in or register now!