"Ms. Quinn handles a difficult topic with skill and intrigue"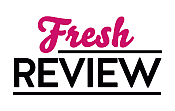 Reviewed by Sandi Shilhanek
Posted September 17, 2010

Tara Taylor Quinn continues her series, The Chapman Files, with the latest release, THE SECOND LIE. When I sat down with THE SECOND LIE I knew I would get a story that was timely, but I didn't realize how closely it would follow my own life.
I had just come from visiting my sister where I learned that that her small rural town is a hot bed for cooking Meth. It's big there because the chemicals needed to make meth are available in large quantities for use on farms. Because of this experience, THE SECOND LIE caught my attention since is is about Samantha, a police officer who is strongly convinced that Meth is becoming a problem in her small rural town. She will stop at almost nothing to uncover the meth cooks and stop them.
Her "obsession", as her friends and family call it, might cost Sam more than her job. It might cost her her relationships with those to whom she is closest. Even knowing the personal risks, she can't stop her need to try to protect the citizens of her town.
What Sam's unauthorized one woman undercover operation eventually turns up will have long range consequences for many of the town residents. As I read the conclusion of THE SECOND LIE I felt well satisfied. Sam was hailed as the hero, and Fort County was safe for the time being.
When you take such a large story and set it in a small town you limit your choice of villains because everyone knows everyone else. What Ms. Quinn does in hiding her villain takes a skilled hand, and several plot twists that all pull together quite nicely.
THE SECOND LIE might not be as down and gritty as her previous titles, but it's just as timely in discussing a problem that is growing with alarming speed. It seems to invade people's lives before they're fully aware. Once again, I have to say kudos to Ms. Quinn for being willing to tackle a subject that many would rather hide under the living room rug.
SUMMARY
People in Chandler, Ohio, say it's small-town America at its best.
They say big-city problems don't happen here. They're wrong.
That's why psychologist Kelly Chapman is so concerned about 14-year-old Maggie Winston. She's a straight A student who's developed a sudden interest in an older man. A man she knows only as Mac.
Deputy Samantha Jones, Kelly's longtime friend, is worried, too. She has been ever since a respected local businessman killed his wife and then himself. Since one kid was caught selling drugs to another. Since the discovery of a mysterious chemical dump on Kyle Evans's farm. Kyle, her former fiancé and current lover...
Are all these things connected? That's what Sam and Kelly are beginning to think. And that means someone in Chandler is lying.
---
What do you think about this review?
Comments
No comments posted.

Registered users may leave comments.
Log in or register now!