"The long-awaited story of Jag is sexy, brooding, action-packed and thrilling."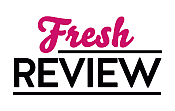 Reviewed by Mandy Burns
Posted September 6, 2010

Anger and resentment fuel Jag, one of the Feral Warriors, to the point where all of his brothers in arms are extremely wary of him. Jag enjoys taunting the other warriors by rude comments to the women just to ignite a fight. Having Therian Warriors in their home to help with the 3 loose Daemons is no exception, especially with the sexy red-headed warrior, Olivia. Jag makes his intentions perfectly clear regarding Olivia to the others but her ability to give as good as she gets is intriguing and confusing. The mission a head of them allows Jag to force Olivia to team with him for the hunt of daemons thinking she will follow his lead and instruction, apparently she has other ideas because she consistently wonders off putting herself in danger.
In all of Olivia's 300 plus years she has never encountered such an arrogant and destructive man/beast such as the Feral Warrior, Jag. His rude blatant comments anger her like no other but just his presence heats a fire within her that Olivia will do her best to ignore. Olivia is unable to allow anyone close enough to her heart for they may find out her well guarded secret. Olivia is as good as dead if anyone, especially the feral warriors, realize she is daemon-kissed and has been for 300 years. Olivia feeds from the energy of others which can kill them but she does it without detection. At least until Jag begins to notice making her want to flee but Jag has other plans for her making it impossible to do anything but join the Feral Warriors in the race to save the world.
RAPTURE UNTAMED, the long-awaited story of Jag, is sexy, brooding, action-packed and thrilling to the very last page. Don't miss it!
SUMMARY
Jag finally meets his match in Olivia, a tough, attractive little Therian Guard. Olivia is drawn to the surly and powerful warrior against her will, for Jag is the last male on Earth she could ever trust with her dark secrets. Or her heart.
They are called Feral Warriors—an elite band of immortals who can change shape at will. Sworn to rid the world of evil, consumed by sorcery and seduction, their wild natures are primed for release . . .
The most combative—and tormented—of all the Ferals, Jag is a predator who hunts alone—until daemons terrorize the human population. To stop them, he partners with Olivia, a flame-haired Therian temptress as strong as she is beautiful. But Olivia is no ordinary immortal. The survivor of a vicious supernatural attack, she possesses a deadly and forbidden skill—one that must remain hidden, especially from the powerful Feral Warriors.
As Jag and Olivia's sensual dance of dominance and seduction gets wilder and hotter, a dark force sets its sights on Olivia, threatening to destroy everything she has vowed to protect. And the only one who can save her soul is the arrogant jaguar shifter she lusts for but dares not love.
Excerpt
Sneak Peek from Chapter 17

Olivia whirled on him so fast Jag took a fist to the nose before he realized what she had in mind.

He laughed, but the sound was ugly. Anger ate him alive, a mass of emotion he only knew two ways to get rid of – a good old fashioned fight. Or sex.

He had a feeling he was about to get both.

Snagging Olivia around the waist, he lifted her up and tossed her on the bed, then yanked off his shirt, intending to follow her down, but her eyes flashed with fury and he could see she'd had enough of being his slave. The storm inside her contained not an ounce of fear. No, if he had to guess, she was transferring grief. For another man. Which pissed the hell out of him.

"He wasn't good enough for you." He dove on top of her, careful to brace himself with his arms.

She slammed her knee between his thighs, but he clamped them together, barely keeping her from unmanning him, trapping her leg between his.

"He was a hell of a lot better man than you'll ever be."

A fist clenched inside him, driving his anger. "He was a pansy-assed wuss who let you walk all over him."

With a furious growl, she head-butted him, catching him in the damn nose again. He reared back and she slipped out from under him and launched herself at him, stronger than any female had a right to be, especially one who barely reached his shoulder.

His male instincts told him to be careful with her. His breaking ribs told him she could handle whatever he dished out.

He tackled her down. "Did you have feelings for him?"

She punched him in the jaw. "Of course I had feelings for him! I'd known him for more than three hundred years. You wouldn't know feelings if they bit you in the ass!"

They fought, her throwing punches, him blocking most of them. The bed creaked and swayed beneath them.

"Did you love him?"

"You know the answer to that. As a friend, yes, but you know I didn't return the feelings he had for me." Her elbow slammed into his solar plexis. "But so help me, if you think I shouldn't care…" Her heel drove hard into his knee. "If you think I can just forget the sight of that monster…" Her voice cracked. "So help me, Jag, I'm going to beat your cold ass to hell and back."

The bed collapsed beneath them with a crash. He rolled onto his feet, but Olivia followed, spinning and slamming her heel into his knee again, splintering his kneecap. With a roar, he collapsed onto his other knee just as the door burst open wide.

Tighe and Wulfe pushed inside, then halted in the doorway, staring at the wreckage of the bed, him on his knees, blood running down his face and his fire demon of a partner standing over him about to drive her elbow into his skull.

Jag grinned. Goddess but he loved a strong woman. He wiped the blood from his mouth and gave Tighe a jaunty salute.

Olivia whirled on the pair in the doorway, her eyes blazing with unholy fire. "Unless you want to join the fight, get the hell out of here."

Tighe lifted his hands in quick surrender. "I'm gone."

Wulfe, the bastard, grinned. "Don't kill him."

The respite had given his knee a chance to heal. As Wulfe pulled the door closed behind him, Jag shot to his feet, ready for another round. He loved a good fight and this one had gotten his blood pumping, and at the same time given him an outlet for the awful tension that had been riding him ever since that goat fuck of a battle.

But Olivia's eyes showed no such relief. Deep in those gray depths, he could see her shattering. His heart clenched in his chest as he understood. She fought the grief and her own emotions more than she fought him. And while he'd gladly let her beat the crap out of him if it helped her, he could see it wasn't helping at all.

The emotion needed another way out. The sheen in her eyes told him that.

She launched herself at him again, but even as she did, tears began to run down her cheeks, seeming to make her madder. He let her get in a couple of good punches, then he grabbed her in a bear hug and pressed her face against his chest as she struggled.

"Let it out, Liv," he said quietly. "You're not going to get rid of it until you give in. Just let it out."

She fought him a moment more, her fists pummeling his shoulders until the storm overtook her. Sobs wracked her small body, her fists opening, her fingers clinging to him as grief swept her away.

He felt a deep and sudden need to comfort her and didn't have a clue how to do it. He'd always been great at causing anger. Soothing raging emotions was beyond him. He patted her back awkwardly.

She buried her face tighter against him, clinging to him harder, as if his attempts weren't that awkward at all.

He lifted his hand and cupped her small head, holding it tight against him. Deep inside his chest, he felt a cracking of the ice that had for so long encased his heart.

He didn't want that. Didn't need it. But even as the thought went through his head, his arms enclosed her in a vise of a protective cage through which nothing would ever harm her again.
---
What do you think about this review?
Comments
No comments posted.

Registered users may leave comments.
Log in or register now!