"Can a cowboy "horse whisper" tame a wild city girl before he loses his mind?"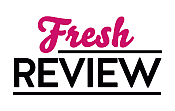 Reviewed by Unassigned 1_Reviewer
Posted August 16, 2010

Romance Western | Romance Contemporary
Charlie Banks needs to finish her psyche degree, but she is not prepared for the middle-of-nowhere ranch in Wyoming where Charlie's boss is sending her. She is supposed to observe and report on a real cowboy and his "horse whisperer" techniques. Being a member of PETA, a vegetarian and from New Jersey, Charlie is not sure how this situation is going to help her future. The trip across country goes fairly well, until her car breaks down near her destination, forcing her to rely on the cowboy, Nate Shawcross, to ride to her rescue. Right from the start, the quiet, brooding cowboy gets on Charlie's nerves, especially when she finds out the clinic seminars she is suppose to attend are a complete surprise to him.
Nate Shawcross' humor lately is non-existent, but the outrageous city girl with her spiky hair, impossible boots and ridiculous car is enough to bring a smile to his lips. That is until she explains that she is in his neck of the woods to attend a clinic where he, Nate Shawcross, is to hold seminars on how he works with his horses. Of course, this is news to him, which is confusing, unless one concludes his girlfriend leaving him coincides with the deposit she must have received before taking off to Denver. He has absolutely no idea what to do next except to head back to the ranch with his spitfire out-of-town guest and take care of his horse. Unfortunately, his world continues to spin out of control as three more guests arrive for his seminars, all the while his interest in the city girl takes a new turn.
ONE FINE COWBOY is a refreshing and fun story from the first page to the last. Beautifully done!
SUMMARY
Nate Shawcross is perfectly content to spend his days training wild horses. So when a beautiful greenhorn unexpectedly shows up for a seminar from the famous "Horse Whisperer" of Wyoming, all he wants to do is send her packing. Graduate student Charlie Banks came to the ranch to learn about interspecies communication, but when she meets the ruggedly handsome cowboy, she starts to fantasize about another connection entirely. Nate needs to stay focused if he's going to save his ranch from foreclosure, but he can't help being distracted by the brainy and breathtakingly sexy Charlie. Could it be that after all this time he's finally found the one woman who can tame his wild heart?
Excerpt
Chapter 1
The cowboy boot was the most pathetic piece of footwear Charlie had ever seen. Upended on a fencepost, it was dried out and sun-baked into dog-bone quality rawhide. She glanced down at the directions in the dude ranch brochure.
After pavement ends, go 1.6 miles and turn right. Boot on fencepost points toward ranch.
The boot's drooping toe pointed straight down toward the ground. Evidently, Latigo Ranch was located somewhere in the vicinity of hell.
No surprise there.
Still, the boot was a welcome sight, signaling the last leg of the weird Western treasure hunt laid out in the brochure, and putting Charlie one step closer to getting done with this cowboy nonsense and going home to New Jersey where she belonged. Back to New Brunswick, with its crowded streets and endless pavement; its nonstop soundtrack of whining sirens; its Grease Trucks and commuter buses. Back to the smog-smudged brick of New Jersey and the slightly metallic, smoky scent of home.
Wyoming, on the other hand, smelled disturbingly organic, like sagebrush and cowflops, and offered nothing but endless expanses of featureless prairie with a few twisted pines wringing a scant living out of the rocky ground. If this was home on the range, the deer and the antelope were evidently taking the summer off. She hadn't seen so much as a prairie dog at play since she'd crossed the Nebraska border.
Cranking the steering wheel to the right, Charlie let her back end spin up a plume of dust, then winced as the Celica jerked to a halt. Hauling on the emergency break and flinging open the door, she stomped around to the front of the car to watch the right front tire hiss out its life in a deep, jagged pothole.
She pulled in a long breath and let it out slow. She could handle this.
Reaching below the dash, she popped the hood latch, then hauled the jack out from under the front seat. Setting it just behind the rapidly expiring tire, she set the handle and started cranking, ignoring the itch that prickled between her shoulder blades as the sun leached sweat from her skin. The car rose, then rose some more. Then it shifted sideways, groaned like a tipping cow, and slammed back onto the ground, its wounded tire splayed at a hideously unnatural angle.
This was no ordinary flat tire.
Charlie knelt in the dust, staring at the crippled car. What now? She was in the middle of nowhere, with a screwdriver, a roll of duct tape, and a 1978 Celica hatchback that looked as if euthanasia would be the only humane solution.
She pressed the heels of her hands into her eye sockets to push back the tears. She wasn't scared. She really wasn't. That couldn't be her heart pounding. Couldn't be. It was…it was…
Hoofbeats.
Hoofbeats, drumming the road behind her. She turned to see a Stetson-topped silhouette approaching, dark against the setting sun. Lurching to her feet, she fell back against the car as a horse and rider skidded to a stop six feet away, gravel pinging off the car's rear bumper.
The sun kept the horseman's features in shadow, but Charlie could see he was long-boned and rangy, with pale eyes glimmering under a battered grey hat. She could almost hear the eerie whistle of a spaghetti Western soundtrack emanating from the rocky landscape behind him. She'd have been scared except one corner of his thin lips kept twitching, threatening to break into a smile as he looked her up and down.
It had to be her outfit. Saddle Up Western Wear called it "Dude Couture," but she was starting to think "Dude Torture" would be more appropriate. The boots were so high- heeled and pointy-toed she could barely drive in them, let alone walk, and she was tempted to follow local tradition and upend them on a fencepost for buzzard bait. Then there was the elaborately fringed jacket and the look-at-me-I'm-a- cowgirl shirt with its oversized silver buttons. She cursed the perky Saddle Up salesgirl for the fourteenth time that day and straightened up, squaring her shoulders.
"Whoa," the rider said, shifting his weight as the horse danced in place. "Easy there, Honey."
"I'm not your honey." She tossed her head and her dark hair flared up like a firecracker, then settled back into its customary spiky shag. The horse pranced backward a few steps, then stilled, twitching with restless energy.
"I know. Easy, Honey," the rider repeated, patting the horse's neck. "Tupelo Honey. That's her name," he explained.
"Oh." Charlie looked up at the animal's rolling eyes and flaring nostrils and blushed for the first time in fifteen years. "I thought you meant me."
"Nope. The horse. So you might want to calm down. You're making her nervous, and she's liable to toss me again." Honey pitched her head up, prancing nervously in place as he eased back on the reins. "It's her first time."
"Her first time," Charlie repeated blankly.
"First time under saddle," he said. "Doing just fine, too." He bent down to fondle the horse's mane. "Doing just dandy," he crooned softly.
Charlie watched him rotate his fingers in tiny circles, rubbing the horse's copper-colored pelt. Honey's long- lashed eyes drifted shut as she heaved a hard sigh and loosened her muscles, cocking one hind leg.
"Niiiice," the rider purred. Charlie felt like she'd interrupted an intimate encounter.
"Sorry." Dammit, she was blushing again. "I'm trying to get to Latigo Ranch. My car broke down." She gestured toward the crippled Celica.
"Latigo? You're already there," he said. He swung one arm in a slow half-circle to encompass the surrounding landscape. "This is it. You a friend of Sandi's or something?"
"A customer," she said. Sandi Givens was listed as "your hostess" in the glossy dude ranch brochure that lay on the Celica's front seat.
He straightened in the saddle and widened his eyes. "You came all this way for Mary Kay?"
"Mary Kay?" Charlie shook her head. "No way. They used to do animal testing. I came out here to do some research on horse whispering." She attempted a smile. "I'm a grad student. Psychology."
The rider bunched the reins in his fist and backed the horse a step or two. The horse moved cautiously, one foot at a time, nodding her head and laying back her ears. "Well, Sandi could sure use a shrink, but she's not home. And don't let her tell you she knows anything about horses. Whispering or otherwise."
Charlie shrugged. "Well, duh. She's just the hostess."
"Hostess of what?"
"The dude ranch. I'm going to a Nate Shawcross clinic."
The cowboy narrowed his eyes. With his battered hat and the two-day growth of stubble on his chin, he bore an uncanny resemblance to the young Clint Eastwood. That eerie, fluttering whistle pierced her subconscious again.
"Nate Shawcross doesn't do clinics," he said.
"Yes, he does. I have a reservation." She set her fists on her hips and squared her shoulders. "Is there some kind of problem?"
"Kind of." He leaned forward and pointed a thumb at his own chest. "Because I'm Nate Shawcross, and I don't know a damned thing about any clinic."
To be continued...
---
What do you think about this review?
Comments
No comments posted.

Registered users may leave comments.
Log in or register now!