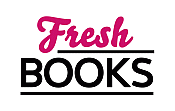 Great Summer reading - June releases
"Lilly Hawkins is having the worst day of her life...and it could be the last."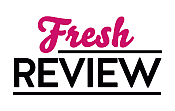 Reviewed by Lenore Howard
Posted July 15, 2010

Mystery Amateur Sleuth | Mystery Woman Sleuth
Lilly Hawkins is a shooter for TV station KJAY in Bakersfield, California. After filming video at a murder scene, she's sure she got a great scoop, but when she gets back to the station, the tape is blank. However, the two thugs who come to her home seem convinced she does have something on film and is trying to profit from it. They demand she turn over the "real" tape in 36 hours...or else. Lilly's first inclination is to go to the police, but then she realizes the two men who threatened her are cops. When a local detective, who seemed to like her, also starts treating her like a suspect, Lilly doesn't know who to trust, so she turns to family. Her Uncle Bud has a mysterious (and most likely illegal) past, but he's always been there for her, and if anyone knows the way to avoid the watchful eye of the police, it's him. The two set about clearing Lilly's name while trying to figure out the good guys from the bad guys.
The action never stops in this first installment of a new mystery series. Lilly is surrounded by a colorful cast of characters, especially Uncle Bud, a scruffy homespun charmer. Although at times I found Lilly a bit too prone to act without thinking, that same quality is also kind of endearing. The narrative keeps readers guessing as people and situations are not always who or what they appear to be, but a few twists are somewhat predictable and some of the characters a bit stock. Nevertheless, the book is a promising beginning and a solid entry in the crowded amateur detective genre. Readers who like their mysteries with a healthy dose of humor (and a bit of romance) will particularly enjoy A BAD DAY'S WORK.
SUMMARY
Lilly Hawkins is having one of those days. . . .

The last thing she needs is a murder to solve. Nothing seems to be going Lilly's way. A TV news photographer at her hometown television station, she's one of the hardest working "shooters" there, but her pit-bull personality and a series of unlucky blunders have put her job in jeopardy. So when an urgent story breaks in the middle of the night, Lilly is determined to turn her bad luck around and get the respect she deserves. But the pressure is on; either she delivers amazing video or she's fired. After busting her butt and dodging the cops, Lilly has what could be the biggest scoop of her career—exclusive video of a murder scene. Or does she have it? Lilly is stunned when the tape played in front of the entire newsroom is nothing but dead air. Soon she's on the run from criminals and police, both of whom claim Lilly's video is the key to solving the murder and think she pocketed the real tape. Can she escape her pursuers long enough to catch the killer, or will she end the day as the next victim?

Lilly's bad day just keeps getting worse, but the one thing she knows for sure is that she'd like to live to see more of them. . . .
---
What do you think about this review?
Comments
1 comment posted.
Re: Lilly Hawkins is having the worst day of her life...and it could be the last.

Thanks to the review this has gone on my TBR list!
(Karen Barnett 12:21pm August 25, 2010)
Registered users may leave comments.
Log in or register now!