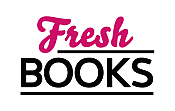 October ushers in great books with holiday themes!
"An artful, sensual storytelling feat about a woman needing healing and a man with bridled passion"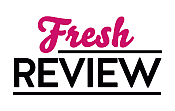 Reviewed by Patricia Woodside
Posted July 2, 2010

Multicultural Romance | Romance
What can I say about this latest installment in the Invincible Women series from author Francis Ray? Ray's romances are artful, sensual, craft-filled storytelling feats. In IF YOU WERE MY MAN, Raphael Dunlap—a walking specimen of controlled passion—connects with restauranteur Nathalyia Fontaine based on a dare from his fellow police officers. Sparks immediately fly, as Nathalyia, with the need and hole in her heart left by the death of her husband, unleashes everything that Rafael has kept bridled. Still, these two are challenged to overcome the vow they each have made to remain unattached.
I felt less as though I were reading a well-crafted plot and more as though I were experiencing the winding, flowing story of two destined lovers. I loved the subplot romance between Jake and Clarice, two bartenders at Nathalyia's restaurant, for its fun and sense of spunk. Throughout this series, the secondary romance sometimes has been the favored one, but not here. IF I WERE YOUR MAN was definitely Rafael and Nathalyia's story.
I find it ironic that the series title focuses on the women, who are indeed both strong and admirable, but the true stars of this series are the men (and how it took me five of the six books to realize it). Even now, as I write this review, I can hear the refrain from that old Gladys Knight song, "If I were your woman...and you were my man" repeating in my head. IF YOU WERE MY MAN captures the mood of that song, just as it will capture readers' hearts.
SUMMARY
Natalya Fontaine has been the sole proprietor of the restaurant Fontaine since her husband died four years ago. She hasn't dated anyone in all those years, choosing not to open her heart again, or risk revealing her dark past. That is, until she meets Rafael Dunlap.
Rafael is a hostage negotiator with his own set of problems. Though he loves women, he vows he'll never marry because his job is just too unpredictable. He can't imagine leaving a widow and children behind. But his thinking and game plan of loving and leaving changes when he meets Natalya. Though she tries to resist him, Rafael sweeps her into a whirlwind romance. When the unexpected happens, and Natalya is forced to keep it a secret, she ends things with Rafael before he can break her heart. But when Rafael is in harms way, will Natalya resolve to tell him the truth before it's too late? Or will past demons keep them apart forever?
---
What do you think about this review?
Comments
No comments posted.

Registered users may leave comments.
Log in or register now!