"Good food, good company, good sex what more can you want"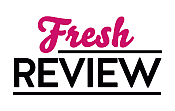 Reviewed by Sandra Wurman
Posted July 1, 2010

David Wolfe is next in line for VP at the insurance company where he has spent the last six years. Well respected in his industry but pretty much a player in his personal life. So much so he invents a fiancée to keep him in good stead with the family image of the company. As far as they know all these trips and vacations were taken with his lovely fiancé not the flavor of the week. He didn't feel he broke any rules just bent them a lit. But now his boss expects him to bring the fiancé to the next board dinner. Feather in his hat to be asked until he realized they wanted - no - expected to meet the elusive love of his life before making his dream of VP a reality. Funny how a lie eventual rears up its ugly head and bites you. Well you get the picture. His sister Sarah to the rescue with the news that family friend Chelsea is in Philly looking to start a catering business. Maybe Chelsea would consider standing in as fiancé and in return temporarily use his extra bedroom and amazing kitchen to jump start her business. Win-win. But Sarah has an ulterior motive, payback for David signing her up with an online dating website. Payback is dear.
Unknown to David, Chelsea has harbored feelings for him since they were teens. But with the exception of gentle teasing -- Chelsea was invisible. But once he spies this luscious sexy beauty waiting for some lucky guy and then realizes he's the lucky guy -- well Chelsea is no longer invisible. Good news is that she is willing to play the role and once she sees his home with its magnificent kitchen the deal is sealed with one proviso. With the exception of the occasional command appearance with his company there is no personal contact. Well of course that is easier said than done as they both get reacquainted and Chelsea realizes that David is still the one. David on the other hand can't get over how Chelsea has changed and this new Chelsea has gotten under his skin. So much so he finds himself running home after work to a homey place filled with yummy aromas and delicious eats -- oh yes and of course Chelsea's wonderful meals. The way to a man is his stomach -- watch out David -- your fake fiancé can be changing your life in ways you never imagined.
I've never met a book by Nancy Warren I didn't like. And MY FAKE FIANCÉE is no exception. Filled with clever bantering and intelligence the story of David and Chelsea unfolds by bits and pieces and you are glad to be along for the ride. As a secondary storyline you are equally thrilled by Sarah's quest for love. Enjoy.
SUMMARY
The Rules of Fake Engagement
The Terms: Caterer Chelsea Hammond will live with insurance broker David Wolfe for three months in order for him to clinch a massive promotion. Newly returned from Paris, Chelsea will use his kitchen for her new catering business.
Strictly business…
The Rules:
1. No kissing
2. No kissing unless his boss is watching
3. No touching. Not too much touching
4. No sex
5. No sex, except for one really hot, satisfying night
6. No falling in love
7. Definitely no falling in love
8. …Uh-oh
---
What do you think about this review?
Comments
No comments posted.

Registered users may leave comments.
Log in or register now!