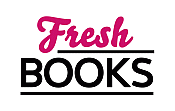 Grab a PSL and a great read in September
Nancy Warren
Nancy Warren got her big break when she won Harlequin's Blaze contest (unpublished category) as part of an author search for the new, hot Blaze line. When Nancy 'got the call' it wasn't for just one book, but three books in three different lines: Temptation, Duets and Blaze. She went on to sell a total of seven books to Harlequin within a year.
Her first novel Flashback was a July 2001 Temptation.
Nancy has an honors degree in English literature and has had previous careers in Journalism and Public Relations.
She lives in the Pacific Northwest with her husband, two children and an ever expanding assortment of pets.
Nancy's great loves, apart from her family, are Jane Austen novels, old movies, Swiss chocolate, and men who believe in feminism, but still hold doors open for women.
Log In to see more information about Nancy Warren
Log in or register now!
Series
Last Bachelor Standing
Books:
Stitches and Witches, October 2018
Vampire Knitting Club #2
Paperback / e-Book
Hot Beach Romance: Sand, Sunshine and Sizzle, July 2015
e-Book
Hometown Heroes: Hotter Ever After, October 2014
Pets for Vets Charity Bundle
e-Book
Breakaway, April 2014
Last Bachelor Standing #2
Paperback / e-Book
Game On, February 2014
Last Bachelor Standing
Paperback / e-Book
Her Valentine Fantasy, January 2014
e-Book
Just One Night, September 2012
The Wrong Bed
Paperback / e-Book
Six Degrees of Romance, February 2012
e-Book
Face-Off, March 2011
Paperback
The Ex-Factor, October 2010
Forbidden Fantasies
Paperback
My Fake Fianc, July 2010
Forbidden Fantasies
Mass Market Paperback
Too Hot To Handle, March 2010
Forbidden Fantasies
Mass Market Paperback
Racing Hearts, February 2010
NASCAR
Mass Market Paperback
Power Play, November 2009
Forbidden Fantasies
Mass Market Paperback
Under The Influence, February 2009
Forbidden Fantasies
Mass Market Paperback
French Kissing, April 2008
Lust in Translation
Mass Market Paperback
Turn Two, November 2007
Stories Set in the World of NASCAR
Paperback
Speed Dating, February 2007
Miniseries: Stories Set in the World of NASCAR
Paperback
The Trouble with Twins, December 2006
Miniseries: Single Father
Paperback
British Bad Boys, November 2006
Trade Size
Indulge, September 2006
Miniseries: For a Good Time Call?
Paperback
Perfect Timing, May 2006
Paperback
Bayou Bad Boys, December 2005
Trade Size
Bad Boys to Go, June 2005
Paperback (reprint)
Merry Christmas, Baby, October 2004
Trade Size
Bad Boys With Expensive Toys, October 2004
Trade Size
Bad Boys Down Under, July 2004
Trade Size
Jingle Bell Rock, October 2003
Trade Size
Bad Boys on Board, April 2003
Trade Size