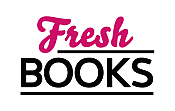 Best reads for September
"A dying man falls in love and starts to truly live."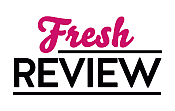 Reviewed by Lenore Howard
Posted May 29, 2010

After being informed he has only a few months to live due to a fatal illness, Stephen Kenyon decides to escape his obligations as the Duke of Ashburton and really experience life in the little time he has left. When he saves a boy from drowning, the grateful family takes him in, thinking he is "Mr. Ashe" after a miscommunication. The Fitzgerald clan is a traveling theater troupe, headed by Thomas and Julia, with their three children: Brian, the near-drowning victim, and two older girls: Julia and Rosalind. Rosalind was adopted by the tender-hearted couple when they found her roaming the streets of London as a three-year-old orphan. A widow now after a brief, unhappy marriage, Rosalind is content to roam with the family, playing small parts and helping with the productions. But she is immediately attracted to the handsome, brave stranger.
Even upon learning of Stephen's condition, Rosalind agrees to marry him after the two share a short but intense courtship. She is possibly more surprised to learn that she is now a duchess after the wedding vows. Determined to make the most of their limited time together, the newlyweds take a leisurely honeymoon trip to London, marred only by the increasing symptoms of Stephen's illness. In the city, Stephen introduces his actress wife to his aristocratic family -- which doesn't go too well -- but also helps her discover her past, since he knows he cannot give her a future.
I loved going along on Stephen's journey and meeting the delightful Fitzgerald family. Rosalind is a true heroine, entering a relationship she knows will end in tragedy, but wanting to seize happiness while she can. Stephen's choice to experience life as fully as he can is admirable, and despite the grim premise, there's a lot of lightness and romance in this story. Of course, things aren't always as they seem, so I don't think I'm spoiling the ending by telling you that Stephen is still alive at the end of the book.
SUMMARY
Stephen Kenyon, the new Duke of Ashburton, has always known exactly what society expected of him. But a doctor's grim diagnosis leaves him longing to experience life as never before. Traveling incognito, he becomes entangled with a wandering theater family and their spirited adopted daughter, Rosalind Jordan. With no time to waste in courtship, Stephen convinces Rosalind to marry him - an arrangement that has advantages for both. The warm companionship and profound passion they share is more than Stephen expected, and far more than his family and his own guarded nature ever allowed. But each passing, perfect day together is a bittersweet reminder that love is the one thing he is not at liberty to offer, and the one thing she can never admit...
---
What do you think about this review?
Comments
No comments posted.

Registered users may leave comments.
Log in or register now!