"Cee Cee is torn when choosing between love and fighting for what she considers right and just."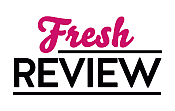 Reviewed by Kay Quintin
Posted May 11, 2010

Tall, sleek Detective Charlotte Caissie of the New Orleans Police Department is called to investigate two men slaughtered with their throats clawed out. The crime seems more like an animal massacre with gore strewn over the street. Cee Cee goes directly to the suspected source, mob leader Jimmy Legere, and his striking henchman, Max Savoie. Max and Cee Cee share an unusual attraction dating back to an incident years ago that still consumes Cee Cee's nightmares.
In spite of being on opposite sides of the law, Cee Cee and Max engage in hot, feral sex even after she learns that Max is a shape shifter with fur, claws and fangs. Max uses his powers to protect Cee Cee and she is torn to protect him when everything points to Max as the predator. Max's true childhood is revealed to further embed the feelings Cee Cee feels for the lost little boy in the swamp years ago. Keeping the mob at bay for the NOPD, while loving a feared mobster, forces Cee Cee to choose between love and her own deeply held belief in fighting for what she considers just.
The reader won't find more excitement anywhere that keeps the blood pumped up than in this thriller by Nancy Gideon. The book has an excellent storyline and keeps the interest from page one to the end. Your heart will break in sympathy and love for the lonely little animal/child that's left alone in the swamp for weeks fending off the evils while protecting the body of his dead mother. I consider this author extremely talented and look forward to further stories in her shape shifter series.
SUMMARY
The first book in a new series about a female detective in New Orleans who's irresistibly attracted to a crime boss's shape-shifting right-hand man.
Homicide detective Charlotte Caissie is dedicated to bringing down the crime boss responsible for her father's murder. Using Jimmy Legere's right hand man is a dangerous gamble, not just because of his ruthless reputation as more monster than man, but because her feelings for her mysterious and irresistible enemy are … complicated. There's just something about Max.
Rescued from the swamps as a child, Max Savoie owes Jimmy Legere his life. Existing silently in his rescuer's shadow, he heeds only one voice. Until Charlotte Caissie awakens his emotions and tests his loyalties. Forced to step outside his cautious rules to save her, he risks more than his heart . . . he risks exposing his dark secret. Working together means facing the truth about who and what they are, and what they need from one another. If Max is the murderer she seeks, Cee Cee might be his next victim. She can't afford to trust any man. Good thing Max isn't one.
---
What do you think about this review?
Comments
No comments posted.

Registered users may leave comments.
Log in or register now!