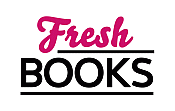 May Blossoms (books) for reading!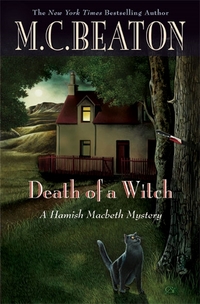 Death Of A Witch, January 2010
Hamish Macbeth #24
by M. C. Beaton

Grand Central Publishing
Featuring: Catriona Beldame; Hamish Macbeth
256 pages
ISBN: 0446615498
EAN: 9780446615495
Mass Market Paperback (reprint)
Add to Wish List

Purchase
"By the Pricking of my Thumbs, Something Wicked this Way Comes..."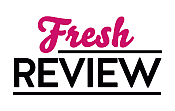 Reviewed by Diana Troldahl
Posted April 24, 2010

In the 24th installment in the Hamish MacBeth series, Hamish returns from a disappointing trip to Spain to find a mysteriously troublesome new resident in Lochdubh. Catriona Beldam (with a faint Highland accent despite her outlandish name) has set herself up in an old fisherman's cottage selling herbs and potions. Funnily enough, her customers all seem to be men of the village, who tend to sneak up alone, often late at night. After it becomes clear her remedies are causing harm (and itchy testicles) rather than helping a man be more of a man, Hamish tries and fails to run her out of town, then turns to warning the villagers against her, promising to 'handle the matter'. When she winds up murdered and her cottage burned, he's the prime suspect, but far from the only one.

As more murders follow Hamish does his best to feed leads to his friend, Detective Sergeant Jimmy Anderson. He is walking a fine line between being involved in the investigation to protect his village, while avoiding any risk of being promoted to the Strathbane Police Station and away from Lochdubh.

The mystery is intriguing and the danger real, but the true charm in DEATH OF A WITCH is Beaton's gift to the reader of more time spent in the company of the characters of the village, and the vivid descriptions of weather and landscape surrounding the tale. Recurring characters include Elspeth the reporter, and Hamish's unrequited love, Priscilla. New to the series is a curly-headed member of the forensic team with big blue eyes, a curvy figure, and ambitions for Hamish and his career. I am as likely to pick up a new Hamish MacBeth book to find out the state of his love life and how old Angus and the Currie sisters are doing as in anticipation of a page- turning mystery, on both counts, DEATH OF A WITCH satisfies completely.
SUMMARY
Returning from a foreign holiday, Hamish Macbeth is worried because he senses a dark cloud of evil hanging over the Highland village of Lochdubh. He learns that a newcomer, Catriona Beldame, is regarded as a witch and various men have been seen visiting her. Hamish himself is charmed by her until he finds out she has been supplying dangerous potions. At first the villagers won't listen to him, saying that the loveless Hamish has turned against all women. He threatens to kill her so that when she is found murdered, he must clear his name and then work to solve yet another murder to bring peace and quiet back to his beloved village. His investigations are complicated by a romance with a female forensic expert. Perhaps he'll get married at last!
---
What do you think about this review?
Comments
No comments posted.

Registered users may leave comments.
Log in or register now!