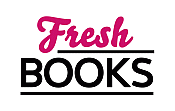 Great Summer reading - June releases
M. C. Beaton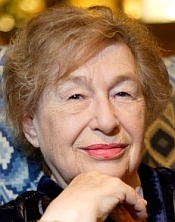 Pseudonym: Marion Chesney.

Marion Chesney is known primarily for the more than 100 historical romance novels she has published under her own name and under several pseudonyms: Helen Crampton, Ann Fairfax, Jennie Tremaine, and Charlotte Ward. But M.C. Beaton is the pseudonym she reserves for her mystery novels.
M.C.Beaton was born in Glasgow, Scotland, in 1936 and started her first job as a bookseller in charge of the fiction department in John Smith & Sons Ltd. While bookselling, by chance, she got an offer from the Scottish Daily Mail to review variety shows and quickly rose to be their theatre critic. She left Smith's to join Scottish Field magazine as a secretary in the advertising department, without any shorthand or typing, but quickly got the job of fashion editor instead. She then moved to the Scottish Daily Express where she reported mostly on crime. This was followed by a move to Fleet Street to the Daily Express where she became chief woman reporter.
After marrying Harry Scott Gibbons and having a son, Charles, Marion went to the United States where Harry had been offered the job of editor of the Oyster Bay Guardian. When that didn't work out, they went to Virginia and Marion worked as a waitress in a greasy spoon on the Jefferson Davies in Alexandria while Harry washed the dishes. Both then got jobs on Rupert Murdoch's new tabloid, The Star, and moved to New York. Anxious to spend more time at home with her small son, Marion, urged by her husband, started to write Regency romances. After she had written over 100 of them under her maiden name of Marion Chesney and getting fed up with 1811 to 1820, she began to write detectives stories. On a trip from the States to Sutherland on holiday, a course at a fishing school inspired the first Hamish Macbeth story. They returned to Britain and bought a croft house and croft in Sutherland where Harry reared a flock of black sheep. But Charles was at school, in London so when he finished and both tired of the long commute to the north of Scotland, they moved to the Costwolds where Agatha Raisin was created.
Log In to see more information about M. C. Beaton
Log in or register now!
Series
Books:
Down the Hatch, November 2021
Agatha Raisin Series #32
Hardcover / e-Book
Death of a Gossip, June 2012
Harnish Macbeth #1
e-Book (reprint)
Death of a Sweep, February 2011
Hamish Macbeth #26
Hardcover
Agatha Raisin and the Busy Body, October 2010
Agatha Raisin #21
Hardcover
The Agatha Raisin Companion, October 2010
Hardcover
Agatha Raisin: There Goes The Bride, September 2010
Agatha Raisin #20
Mass Market Paperback (reprint)
Agatha Raisin And The Potted Gardener, April 2010
Agatha Raisin #3
Paperback (reprint)
Death Of A Valentine, January 2010
Hamish Macbeth #25
Paperback (reprint)
Death Of A Witch, January 2010
Hamish Macbeth #24
Mass Market Paperback (reprint)
Agatha Raisin: There Goes The Bride, October 2009
Agatha Raisin #20
Hardcover
Agatha Raisin and a Spoonful of Poison, September 2009
Agatha Raisin #19
Mass Market Paperback (reprint)
Death of a Celebrity, September 2009
Hamish Macbeth #17
Paperback (reprint)
Death Of A Witch, March 2009
Hamish Macbeth #25
Hardcover
Death of a Traveling Man, February 2009
Hamish Macbeth #9
Paperback (reprint)
Death of a Gentle Lady, January 2009
Hamish Macbeth #23
Paperback (reprint)
Agatha Raisin and Kissing Christmas Goodbye, November 2008
Agatha Raisin #18
Paperback (reprint)
Death of a Gossip, May 2008
Hamish Macbeth #1
Paperback (reprint)
Death of a Maid, January 2008
Hamish Macbeth #22
Paperback (reprint)
Agatha Raisin and Kissing Christmas Goodbye, October 2007
Agatha Raisin #18
Hardcover
Agatha Raisin and Love, Lies and Liquor, September 2007
Agatha Raisin #17
Mass Market Paperback (reprint)
Death of a Dreamer, January 2007
Hamish Macbeth #21
Paperback (reprint)
Agatha Raisin and the Vicious Vet, September 2006
Agatha Raisin #2
Paperback (reprint)
Agatha Raisin and Love, Lies and Liquor, September 2006
Agatha Raisin #17
Hardcover
Agatha Raisin and the Perfect Paragon, July 2006
Agatha Raisin #16
Paperback (reprint)
Death of a Perfect Wife, July 2006
Hamish Macbeth #4
Paperback (reprint)
Agatha Raisin and the Quiche Of Death, March 2006
Agatha Raisin #1
Mass Market Paperback (reprint)
Death of a Bore, January 2006
Hamish Macbeth #20
Paperback (reprint)
Agatha Raisin and the Deadly Dance, December 2005
Agatha Raisin #15
Paperback (reprint)
Death of an Outsider, July 2005
Hamish Macbeth #3
Paperback (reprint)
Agatha Raisin and the Haunted House, March 2005
Agatha Raisin #14
Paperback (reprint)
Death of a Poison Pen, January 2005
Hamish Macbeth #19
Paperback (reprint)
Agatha Raisin and the Curious Curate, August 2004
Agatha Raisin #13
Mass Market Paperback (reprint)
Death of a Cad, July 2004
Hamish Macbeth #2
Paperback (reprint)
Death of a Village, January 2004
Hamish Macbeth #18
Paperback (reprint)
Agatha Raisin and the Day the Floods Came, October 2003
Agatha Raisin #12
Mass Market Paperback (reprint)
Agatha Raisin and the Love from Hell, January 2003
Agatha Raisin #11
Mass Market Paperback (reprint)
A Highland Christmas, November 2002
Paperback
Death of a Dustman, January 2002
Hamish Macbeth #16
Paperback (reprint)
Agatha Raisin and the Fairies of Fryfam, April 2001
Agatha Raisin #10
Mass Market Paperback (reprint)
Death of an Addict, March 2001
Hamish Macbeth #15
Paperback (reprint)
Agatha Raisin and the Witch of Wyckhadden, June 2000
Agatha Raisin #9
Mass Market Paperback (reprint)
Agatha Raisin and the Wizard of Evesham, December 1999
Agatha Raisin #8
Mass Market Paperback (reprint)
Death of a Scriptwriter, June 1999
Hamish Macbeth #14
Paperback (reprint)
Agatha Raisin and the Wellspring of Death, March 1999
Agatha Raisin #7
Mass Market Paperback (reprint)
Death of a Dentist, July 1998
Hamish Macbeth #13
Paperback (reprint)
Agatha Raisin and the Terrible Tourist, July 1998
Agatha Raisin #6
Mass Market Paperback (reprint)
Agatha Raisin and the Murderous Marriage, September 1997
Agatha Raisin #5
Mass Market Paperback (reprint)
Death of a Macho Man, August 1997
Hamish Macbeth #12
Paperback (reprint)
Agatha Raisin and the Walkers of Dembley, November 1996
Agatha Raisin #4
Mass Market Paperback (reprint)
Death of a Nag, June 1996
Hamish Macbeth #11
Paperback (reprint)
Agatha Raisin and the Potted Gardener, December 1995
Agatha Raisin #3
Mass Market Paperback (reprint)
Death of a Charming Man, July 1995
Hamish Macbeth #10
Paperback (reprint)
Death of a Glutton, May 1995
Hamish Macbeth #8
Paperback (reprint)
Death of a Prankster, June 1993
Hamish Macbeth #7
Paperback (reprint)
Death of a Snob, June 1992
Hamish Macbeth #6
Paperback (reprint)
Death of a Hussy, October 1991
Hamish Macbeth #5
Paperback (reprint)