"Will the zombies win?"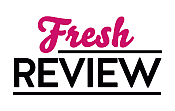 Reviewed by Gabrielle Lee
Posted April 18, 2010

This book is four stories all by different authors but with a similar theme: Zombies.
From Katie Macalister's story on a Dark One finding his Beloved. Belle is in the middle of a chaotic day and while running from imps she runs right into the Dark One Sebastian. An accidental kiss leads to the finding out of her being a Beloved. Add into the mix some zombies, a spirit guide, a young Dark One and a demon that wants to claim Belle's soul and you have a story full of adventure. Once again Macalister has written a winner her story is full of love, action with a bit of humor thrown in. If you enjoy her books on the Dark Ones you will not be disappointed.
In Gentlemen prefer Voodoo Angie Fox writes a beautiful love story. Amie owns a voodoo shop and is an actual descendant of voodoo practitioners and has some powers of her own. One night after hours she decides to try and do a spell to bring her the perfect man. Dante is whom she gets. Will he be able to show her that he is the man for her? As he courts her they must also deal with her magical creature intent on helping them through the mating phase.
Next Marianne Mancusi shows us the Hollywood side of zombies. Scarlet is a young make up artist working on a movie with her favorite actor. Derek is trying to make a come back with this second rate movie. As he works on the movie he begins to fall for Scarlet but she thinks his false relationship with the Diva actress is real. Before the movie is wrapped the zombie actors begin to turn into real zombies. Can Derek win Scarlet over and save them from the zombies before it is too late?
Last but not least Lisa Cach introduces us to Angelica and Tom. Angelica reluctantly agrees to a date with Tom and finds him to be someone completely different from who she thought he was. As they are out on their date things begin to happen to the woman of the city. In a strange turn of events Tom must take Angelica to the doctor. The two must try and find the cure before time runs out for everyone.
Every one of the stories is a good read. With love and humor mixed in with their adventures each couple must beat the odds. I enjoyed all the stories and will be looking for more from these authors. MY ZOMBIE VALENTINE was a wonderful introduction to many of these authors.
SUMMARY
FOUR WOMEN ARE ABOUT TO DIG UP THE TRUTH
Tired of boyfriends who drain you dry? Sick of guys who stay out all night howling at the moon? You can do better. Some men want you not only for your body, but your brains. Especially your brains.
It's true! There are men out there who care, early-rising, down-to-earth, indefatigable men who'll follow you for miles. They'll take the time to surprise you, over and over. One sniff of that perfume, and you'll have to use a shotgun to fight them off. And then, once you get together, all they want is to share a nice meal. And another. And another.
Romeo and Juliet, eat your hearts out.
---
What do you think about this review?
Comments
No comments posted.

Registered users may leave comments.
Log in or register now!