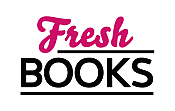 Pick up great June books for summer reading
"Highlighting the danger of secrets, resentment, and distrust between mothers and daughters"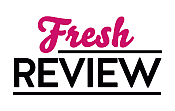 Reviewed by Unassigned 1_Reviewer
Posted March 29, 2010

Raised by her grandmother, singer Parris McKay never knew her dead mother. Only her mother isn't dead. When her grandmother reveals on her deathbed that Parris's mother is still alive, Parris is stunned. As she reconciles herself to the idea of her mother being alive, Parris connects with two other women, Celeste and Leslie, who also have issues with their mothers. Each must face and come to terms with her mother as the three forge the bond of friendships.
In WHAT MOTHER NEVER TOLD ME, author Donna Hill explores the sometimes difficult nature of mother-daughter relationships, highlighting the danger of secrets, resentment, and distrust where there should be a first familial love. Female readers, regardless of whether they share or had good relationships with their own mothers, will relate to each of these women. The issues challenging Parris, Leslie, and Celeste are ones that many women face: insecurity, self-doubt, self-worth, value in relationships with men, establishing independence, etc. All of these things, it seems, are affected by their relationships with their mothers.
The pacing and length of the story threw me at first, but that was all my hang-up, not in anyway a reflection on the story. Because it is published by Kimani Press, an imprint of Harlequin, my brain, despite what I saw and held in my hand, automatically shifted into category romance mode—expecting a shorter, quicker paced story—which this definitely is not. But once I realized I was in for a more leisurely read, my brain relaxed and thoroughly enjoyed it.
There are so many nuances to Ms. Hill's story that could be categorized as "spoilers" were I to talk about them, it is difficult to write a review. For example, although Parris was the protagonist and her search for her mother added an enjoyable element of suspense to the book, I found myself drawn to Celeste's story of finding love and independence. (I can't say more without revealing a couple of those spoilers.)
After reading WHAT MOTHER NEVER TOLD ME, I'm just thankful my relationship with my mother has always been a loving, nurturing one, and that I can confidently recommend this "good read".
SUMMARY
Raised in the Delta by her grandmother, Parris McKay has the voice of an angel and the promise of a bright, loving future with the man she adores. But everything Parris believes about her life is rocked to the core when she discovers that Emma, the mother she believed dead, is very much alive.
Compelled to discover the roots of this decades-long deception, Parris goes in search of her mother in France, but the meeting only opens old wounds for them both. Hurt and disillusioned, Parris finds solace in two new friends, Leslie and Celeste. Both have difficult relationships with their own mothers, and both, like Parris, are coming to terms with a legacy of long-buried secrets. And as Emma returns to the States, spurring unexpected revelations, the bond that Parris, Leslie and Celeste forge will sustain them on a journey from heartbreak to healing.
Compelling, candid and wise, What Mother Never Told Me is an unforgettable story about the power of our pasts to define us—and sometimes to hold us back. It is a novel about abiding love and hidden truths, about family bonds that may be tested but never truly broken, about the lies that tear us apart—and the friendships that can make us whole again.
---
What do you think about this review?
Comments
No comments posted.

Registered users may leave comments.
Log in or register now!