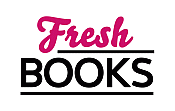 Your August adventures in reading
"A thoroughly enchanting, lively cozy of a mystery!"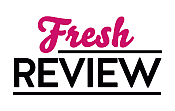 Reviewed by Sharon Galligar Chance
Posted March 29, 2010

Diving into a series at the fifteenth book is always a little tricky. But with AUNT DIMITY DOWN UNDER, Nancy Atherton's latest installment in her "Aunt Dimity The Paranormal Detective" stories, the delightful story of the spirit who advises from beyond, her human contact Lori, and their adventures to New Zealand successfully stands alone as a charming, fun-filled story as easily as it does as a continuation of the series.

Lori Shepherd's life is rocking along peacefully when she receives the devastating news that the village elderly matriarchs, twin sisters Ruth and Louise Pym, have taken seriously ill and are asking for her. But she is shocked to find that instead of saying her final goodbyes to her beloved friends, they have a mission for her to undertake on their behalf. The sisters want Lori to track down their long-lost, formerly unknown brother, Aubrey and his last known address was in New Zealand.

So Lori, armed with Aunt Dimity's trust blue journal, heads to the Land Down Under the Land Down Under to track down the missing Pym sibling. Upon her arrival, she meets up with Cameron Mackenzie, a close friend of her husband's, who become an invaluable help as they chase down Pym family members all across the islands that make up New Zealand. But will Lori be able to locate the last surviving Pym family member in time to make it home for a happy reunion with the sisters or will their somewhat dark family secrets prevent her from fulfilling her promise? With a little otherworldly help from Aunt Dimity, she will.

Nancy Atherton has created a charming series of books based on the fascinating Aunt Dimity, the spirit who writes to Lori in a journal. Dimity, for those who aren't familiar with the books, was a close friend of Lori's mother during World War II when they both served in London. Lori grew up hearing stories about the famous Dimity, but thought her mother had made up the stories until she learns that Dimity has passed away and left all her property in England to Lori.

In AUNT DIMITY DOWN UNDER, fans of the series can catch up with all the activities of Lori's family and friends, and newcomers are quickly brought up to speed as the newest adventure unfolds. Atherton's wonderful descriptions of New Zealand are breathtaking, and she works in a quite a bit of "Lord of the Rings" trivia as she uses information about the filming of the movies that were shot in New Zealand to enhance her story.

AUNT DIMITY DOWN UNDER is a thoroughly enchanting, lively cozy of a mystery that will leave readers charmed and looking for more of the same captivating stories.
SUMMARY
A shock-wave rocks Lori Sheperd's peaceful life in the small English village of Finch when she learns that her beloved neighbors, Ruth and Louise Pym, may be dying. When the eccentric, elderly sisters summon her, she races to their sickroom, prepared to say a heartbreaking goodbye. Instead the Pym sisters ask a favor of her. Will she find their long-lost brother Aubrey before Death claims them?
Lori didn't even know they had a brother, let alone that Aubrey Pym was an unrepentant scoundrel who was disinherited, disowned, adn cast out the family in disgrace. She's even more alarmed to discover his last known address is in New Zealand! Though she has many misgivings, Lori has no choi8ce. Her heart compels her to grant what may be her dear friends' dying wish.
---
What do you think about this review?
Comments
No comments posted.

Registered users may leave comments.
Log in or register now!